Mon - Thurs: 9am to 9pm
Friday: 9am to 10pm
Saturday: 8am to 11pm
Sunday: 8am to 10pm
Reserve a Flight
Indoor Skydiving Source may receive a commission for bookings.
iFLY San Diego Overview
---
iFLY San Diego Mission Valley is a 14-foot (4.3 m) recirculating tunnel that opened in San Diego, California in February 2016. This Mission Valley iFLY tunnel is a SkyVenture Generation 7 model, and is located just north of the I-8, east of the Mission Valley shopping center.
After Airborne San Diego closed in August 2017, iFLY's Mission Valley indoor skydiving facility became the only wind tunnel in the city proper, and the only place to go indoor skydiving in San Diego. Airborne was a one-of-a-kind tunnel complex, housing dual 14-foot flight chambers in a facility over 21,000 square feet in area, but closed after the venture went bankrupt. It was the first modern wind tunnel in the United States that was not a SkyVenture facility.
There is, however, another iFLY location only 35 miles to the north. This tunnel, formerly known as iFLY Oceanside, was recently rebranded as iFLY San Diego Oceanside (despite not technically being located in San Diego at all).
iFLY San Diego Mission Valley is one of seven wind tunnels in California, along with five other iFLY's (iFLY Sacramento, iFLY SF Bay, iFLY Ontario, iFLY Hollywood, and iFLY San Diego Oceanside), and a single independent tunnel, Perris Indoor Skydiving. The latter outfit has been running since 2003 and is the oldest tunnel in the state. It is also home to a skydiving dropzone, Skydive Perris.
iFLY San Diego Flyer Information
---
The Indoor Skydiving Experience
The entire first time flight experiences take roughly 1-2 hours. After arriving and checking in, you take part in a personalized training session before gearing up to fly. During your flights your instructor teaches you to fly your body. You take turns flying one at a time with other first time flyers.
What is Indoor Skydiving Video
What is Indoor Skydiving? - How & Where to fly!
Indoor Skydiving Gear & Training
You will be provided with all the equipment you need. This includes a jumpsuit, helmet, goggles and earplugs. Check out our
Gear Guide
if you're interested in taking your own equipment with you.
Age Limit
Flyers must be at least 3 years old.
Weight Limit
Flyers must be less than 300 lbs.
Flyers over 260 lbs must contact the facility before flying.
You should not fly if you are pregnant or have previous shoulder dislocations.
Pricing
Pricing:
2 Flight Package: $79.95
3 Flight Package: $101.95
4 Flight Package: $127.95
5 Flight Package: $149.95
Additional Options:
Group, Party and Event Hosting
Flight Photos & Videos
High Flights (See: What is a high flight?)
For first time flights we recommend between 2 and 6 minutes of flight time per person. This gives you enough time to understand the basics of flying your body and is plenty of time for a great experience. For more pricing information, read our
pricing article
.
Facility Offereings
Group/Event Hosting
Party Rooms
Conference Facilities
Catering Available
Educational Programs
FAQs
Ready to Fly!?
Reserve a Flight
Wind Tunnel Information
---
Instructor Rating System
Manufacturer
Tunnel Type
Recirculating
Open Since
Feb, 2016
Flight Chamber Style
Round Wall-to-Wall
Flight Chamber Diameter
14ft (4.3m)
Flight Chamber Height
48 ft (14.6 m)
Top Wind Speed
N/A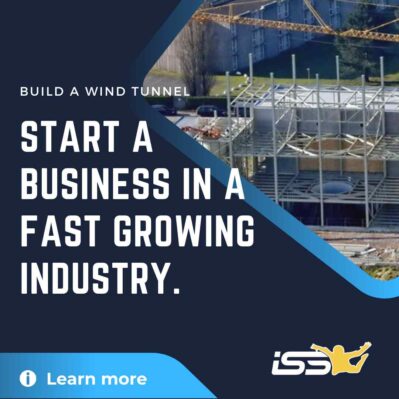 News & Articles Related to iFLY San Diego
---
No News Updates or Articles for this location.
iFLY San Diego Competitions & Events
---
No Upcoming Camps, Competitions or Other Events
If you know of an upcoming event at this or any location, please submit it through our event submission form
Tunnels Near iFLY San Diego
iFLY San Diego Reviews