iFLY Hollywood | Universal City Walk
Mon - Thu: 10:00 am - 9:00 pm
Fri - Sat: 10:00 am - 11:00 pm
Sun: 10:00 am - 9:00 pm
Buy a Gift Card
Reserve a Flight
Indoor Skydiving Source may receive a commission for bookings.
iFLY Hollywood | Universal City Walk Overview
---
iFLY Hollywood (or iFLY Universal CityWalk) is a 10-foot (3.1 m) recirculating tunnel. In operation since 2007, the Gen 5 tunnel is the original indoor skydiving Los Angeles attraction and remains the only wind tunnel in Los Angeles proper.
iFLY Hollywood has something of a unique location. It is situated in the heart of ​​Universal Studios Hollywood's CityWalk (a free-to-enter shopping district adjacent to the Universal Studios Hollywood theme park). It was one of the first wind tunnels in the United States to feature a floor-to-ceiling clear plexiglass flight chamber and 360-degree viewing. The 30-foot-tall flight chamber is fully visible from the CityWalk pathway, allowing pedestrians to watch flyers in the tunnel.
The tunnel is older and slower than many of California's newer tunnels, and is one of the smallest wind tunnels still in operation, at 10 feet in diameter. As a result, it's not an ideal choice for experienced flyers looking to train, but it offers a great setup for new flyers.
Today it has been joined by six other iFLY operations in the state, iFLY Sacramento, iFLY SF Bay, iFLY Ontario, iFLY San Diego, iFLY Oceanside, and a single independent tunnel, Perris Indoor Skydiving. The latter outfit has been running since 2003 and is the oldest tunnel in the state. Along with iFLY SF Bay, iFLY Hollywood is one of the oldest iFLY tunnels in California (both have been open since 2007).
iFLY Hollywood | Universal City Walk Flyer Information
---
The Indoor Skydiving Experience
The entire first time flight experiences take roughly 1-2 hours. After arriving and checking in, you take part in a personalized training session before gearing up to fly. During your flights your instructor teaches you to fly your body. You take turns flying one at a time with other first time flyers.
What is Indoor Skydiving Video
What is Indoor Skydiving? - How & Where to fly!
Indoor Skydiving Gear & Training
You will be provided with all the equipment you need. This includes a jumpsuit, helmet, goggles and earplugs. Check out our
Gear Guide
if you're interested in taking your own equipment with you.
Age Limit
Flyers must be at least 3 years old.
Weight Limit
Flyers must be less than 300 lbs.
Flyers over 260 lbs must contact the facility before flying.
You should not fly if you are pregnant or have previous shoulder dislocations.
Pricing
Pricing:
2 Flight Package: $69.95
3 Flight Package: $89.95
4 Flight Package: $111.95
5 Flight Package: $131.95
Additional Options:
Group, Party and Event Hosting
Flight Photos & Videos
High Flights (See: What is a high flight?)
For first time flights we recommend between 2 and 6 minutes of flight time per person. This gives you enough time to understand the basics of flying your body and is plenty of time for a great experience. For more pricing information, read our
pricing article
.
Facility Offereings
Group/Event Hosting
Party Rooms
Conference Facilities
Catering Available
Educational Programs
FAQs
Ready to Fly!?
Reserve a Flight
Wind Tunnel Information
---
Instructor Rating System
Manufacturer
Tunnel Type
Recirculating
Open Since
2007
Flight Chamber Style
Oval Wall-to-Wall
Flight Chamber Diameter
10ft (3.1m)
Flight Chamber Height
N/A
Top Wind Speed
N/A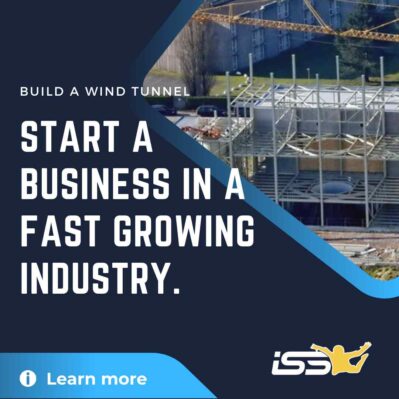 News & Articles Related to iFLY Hollywood | Universal City Walk
---
No News Updates or Articles for this location.
iFLY Hollywood | Universal City Walk Competitions & Events
---
No Upcoming Camps, Competitions or Other Events
If you know of an upcoming event at this or any location, please submit it through our event submission form
Tunnels Near iFLY Hollywood | Universal City Walk
iFLY Hollywood | Universal City Walk Reviews
---
Nickname
:
FunFlyer
Review Date
: May 7, 2017

5
/
5
Stars
---