FlyStation Japan Overview
---
This location is the first wind tunnel created by the new company Tunnel Technologies out of St. Petersburg, Russia. It is also the first vertical wind tunnel in Japan. Previously known as FlyStation Koshigaya.
This location is one of the 3 Tunnel Technology projects going into Tokyo. Also see:
FlyStation Japan Flyer Information
---
The Indoor Skydiving Experience
The entire first time flight experiences take roughly 1-2 hours. After arriving and checking in, you take part in a personalized training session before gearing up to fly. During your flights your instructor teaches you to fly your body. You take turns flying one at a time with other first time flyers.
Indoor Skydiving Gear & Training
You will be provided with all the equipment you need. This includes a jumpsuit, helmet, goggles and earplugs. Check out our
Gear Guide
if you're interested in taking your own equipment with you.
Age Limit
4 years or older.
Weight Limit
120 kg max.
You should not fly if you are pregnant or have previous shoulder dislocations.
Pricing
Prices starting at 2 minutes of flight time for 9000 yen.
For first time flights we recommend between 2 and 6 minutes of flight time per person. This gives you enough time to understand the basics of flying your body and is plenty of time for a great experience. For more pricing information, read our
pricing article
.
Facility Offereings
Group/Event Hosting
Party Rooms
Conference Facilities
Catering Available
FAQs
Wind Tunnel Information
---
Instructor Rating System
Manufacturer
Tunnel Type
Recirculating
Open Since
March, 2017
Flight Chamber Style
Round Wall-to-Wall
Flight Chamber Diameter
14.8ft (4.5m)
Flight Chamber Height
63.3 ft (19.3 m)
Top Wind Speed
186 mph (300 km/h)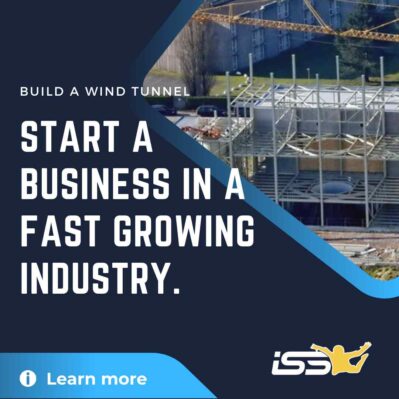 News & Articles Related to FlyStation Japan
---
FlyStation Japan Competitions & Events
---
No Upcoming Camps, Competitions or Other Events
If you know of an upcoming event at this or any location, please submit it through our event submission form
Tunnels Near FlyStation Japan
No Other Tunnels Found within a 150 Mile Radius of this Location
FlyStation Japan Reviews
---
Great Flight Experience!
Nickname
:
Skyhawk
Review Date
: December 30, 2018

5
/
5
Stars
What an awesome experience and overall great time!! The facilities have lots of space, the location is perfectly set up for convenience to local stores, and its right off the highway! There is lots of relaxing lounge areas for taking a break, and the entire Staff are all Professionals! You are guaranteed a safe flight even as a first time flyer! They have great equipment and everything you need to fly is there, you don't have to bring anything! We were able to book same day flights on two separate occasions without reservations at great rates! The entire Staff seems very welcoming and patient. Customer services are the best! I absolutely recommend this place! It's always clean, and the Wind tunnel itself is Hi Tech and absolutely perfect!! Clean smooth air all the time, locker rooms to lock up your valuables, restrooms, and lots of space to walk around!! The coaches offers an abundance of skilled training at your pace. You are guaranteed to enjoy yourself and learn a lot at Flystation Japan! Me and my family absolutely did!!
---