Madrid Fly Overview
---
People have enjoyed the thrill of skydiving from the safety of a state-of-the-art vertical wind tunnel at Madrid Fly since the indoor skydiving wind tunnel opened its doors to the public in 2016. The two-level main gallery features plenty of viewing area, a bar, team rooms, lockers and more.
Madrid Fly is the first vertical wind tunnel in Madrid. The tunnel is being established using Spanish technology and Spanish investors. The wind tunnel is a first-of-its-kind construction project built by the Spanish construction company Eydisa, who has since gone on to develop many more wind tunnel projects around the world.
The Madrid Fly vertical wind tunnel offers a unique experience for thrill seekers and skydivers alike. The main chamber is 4.6 meters in diameter and 18 meters tall, with top wind speeds of up to 300 km/h.
Madrid Fly Flyer Information
---
The Indoor Skydiving Experience
The entire first time flight experiences take roughly 1-2 hours. After arriving and checking in, you take part in a personalized training session before gearing up to fly. During your flights your instructor teaches you to fly your body. You take turns flying one at a time with other first time flyers.
Indoor Skydiving Gear & Training
You will be provided with all the equipment you need. This includes a jumpsuit, helmet, goggles and earplugs. Check out our
Gear Guide
if you're interested in taking your own equipment with you.
Age Limit
Must be at least 5 years old to fly.
Weight Limit
Maximum weight limit 130kg.
You should not fly if you are pregnant or have previous shoulder dislocations.
Pricing
First Time Flyers:
Kids:
2 minutes: €49.99
Adults:
2 minutes (weekends): €69.99
2 minutes (mid-week): €59.99
4 Minutes: €99.99
Groups:
Min 2 people, 2 minutes per person: €64.99
Specials:
2 Minutes (Kids 5-12 yrs old): €49.99
For first time flights we recommend between 2 and 6 minutes of flight time per person. This gives you enough time to understand the basics of flying your body and is plenty of time for a great experience. For more pricing information, read our
pricing article
.
Facility Offereings
Group/Event Hosting
Party Rooms
Conference Facilities
Bar
Restaurant
FAQs
Wind Tunnel Information
---
Instructor Rating System
Manufacturer
Tunnel Type
Recirculating
Open Since
March, 2016
Flight Chamber Style
Round Wall-to-Wall
Flight Chamber Diameter
15ft (4.6m)
Flight Chamber Height
59 ft (18 m)
Top Wind Speed
186 mph (300 km/h)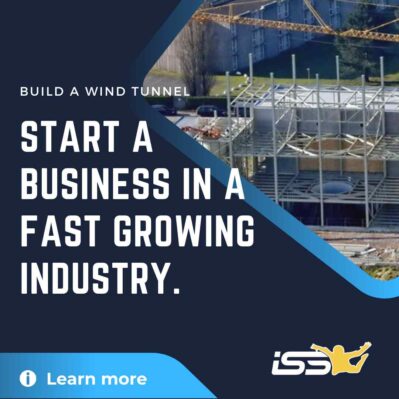 News & Articles Related to Madrid Fly
---
Madrid Fly Competitions & Events
---
No Upcoming Camps, Competitions or Other Events
If you know of an upcoming event at this or any location, please submit it through our event submission form
Madrid Fly Reviews
---
Amazing tunnel
Nickname
:
Tunnel Rat
Review Date
: July 28, 2017

5
/
5
Stars
Its has so much glass all over and the areas are huge. Its really on a different level than most tunnels!
---
Perfect
Nickname
:
Lazarus
Review Date
: January 18, 2017

5
/
5
Stars
Totally loved it, it is a must. I highly recommend to everyone who is seeking fun and adventure:)
---
Highly Recommended
Nickname
:
RyanMcflyer
Review Date
: December 26, 2016

5
/
5
Stars
The whole experience is awesome! If anyone havent done it before I highly recommend it!
整个过程还蛮好玩的,如果没有试过的话大大力推荐!:)
The whole experience is awesome! If anyone havent done it before I highly recommend it!
整个过程还蛮好玩的,如果没有试过的话大大力推荐!:)
---