Caracas Fly Overview
---
Visiting Caracas Fly is an incredible experience that cannot be missed when traveling to Venezuela. This indoor skydiving facility is one of the most innovative in the world, with its high-quality materials creating one of the quietest wind tunnels in the world. Unlike open-air skydiving, Caracas Fly allows visitors to fly in a controlled environment with no need for a parachute or other specialized equipment, making it perfect for beginners and experienced flyers alike.
The wind tunnel at Caracas Fly is designed to simulate real-world conditions while ensuring maximum comfort and safety. It consists of turbine fans connected to a sophisticated computer system that can generate wind speeds of over 300 km/h. This allows both beginners and advanced flyers to practice different maneuvers and techniques in complete safety, as well as giving adrenaline junkies the thrill they crave.
The facility also offers several special events and packages for those looking for an even more unique experience. From romantic flights for couples, fun group activities or simply learning how to fly on your own, you'll find something that suits you perfectly at Caracas Fly. Additionally, professional instructors will be there to guide you through the experience, every step of the way, so there's no need to worry if you're new to skydiving!
Caracas Fly has quickly become one of the top attractions in Venezuela since opening its doors in 2022; more and more people are visiting this amazing facility every day seeking an unforgettable flying adventure! Whether you're looking for thrill or relaxation, make sure not to miss out on this fantastic opportunity when visiting Venezuela!
Caracas Fly Flyer Information
---
The Indoor Skydiving Experience
The entire first time flight experiences take roughly 1-2 hours. After arriving and checking in, you take part in a personalized training session before gearing up to fly. During your flights your instructor teaches you to fly your body. You take turns flying one at a time with other first time flyers.
Indoor Skydiving Gear & Training
You will be provided with all the equipment you need. This includes a jumpsuit, helmet, goggles and earplugs. Check out our
Gear Guide
if you're interested in taking your own equipment with you.
Age Limit
Weight Limit
You should not fly if you are pregnant or have previous shoulder dislocations.
Pricing
For first time flights we recommend between 2 and 6 minutes of flight time per person. This gives you enough time to understand the basics of flying your body and is plenty of time for a great experience. For more pricing information, read our
pricing article
.
Facility Offereings
FAQs
Wind Tunnel Information
---
Instructor Rating System
Manufacturer
Tunnel Type
Recirculating
Open Since
June 2022
Flight Chamber Style
Round Wall-to-Wall
Flight Chamber Diameter
15ft (4.6m)
Flight Chamber Height
N/A
Top Wind Speed
N/A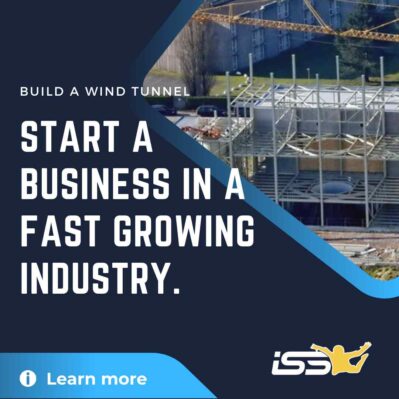 News & Articles Related to Caracas Fly
---
Caracas Fly Competitions & Events
---
No Upcoming Camps, Competitions or Other Events
If you know of an upcoming event at this or any location, please submit it through our event submission form
Tunnels Near Caracas Fly
No Other Tunnels Found within a 150 Mile Radius of this Location
Caracas Fly Reviews