Mon - Thurs: 11am to 10pm
Fri: 10am to 10pm
Sat: 9am to 10pm
Sun: 9am to 9pm
Buy a Gift Card
Reserve a Flight
Indoor Skydiving Source may receive a commission for bookings.
iFLY Denver Overview
---
iFLY Denver is a 12-foot (3.7 m) recirculating tunnel open since 2006. This Generation 3 tunnel was one of the first recirculating models in the United States, along with iFLY SF Bay, iFLY Orlando, SkyVenture New Hampshire, and other early American tunnels. For the first 12 years of its operation, it was a private operation known as SkyVenture Colorado, but was incorporated into the iFLY franchise in 2014 and re-branded as iFLY Denver.
iFLY Denver sports an eight-sided flight chamber, like SkyVenture New Hampshire, and although it's somewhat older, it's still plenty powerful for learning higher-speed bodyflight techniques.
This tunnel was, for many years, not just the only indoor skydiving Denver offered, but the only location for indoor skydiving in the state of Colorado. However, Rocky Mountain flyers can now go indoor skydiving in Colorado Springs, as well, at the city's newly-opened Gen 9 iFLY, which began welcoming flyers in March 2022. The Colorado Springs iFLY, operated by a trio of retired Air Force colonels, is the tallest full-glass wind tunnel in the country, at 40 feet.
iFLY Denver Flyer Information
---
The Indoor Skydiving Experience
The entire first time flight experiences take roughly 1-2 hours. After arriving and checking in, you take part in a personalized training session before gearing up to fly. During your flights your instructor teaches you to fly your body. You take turns flying one at a time with other first time flyers.
What is Indoor Skydiving Video
What is Indoor Skydiving? - How & Where to fly!
Indoor Skydiving Gear & Training
You will be provided with all the equipment you need. This includes a jumpsuit, helmet, goggles and earplugs. Check out our
Gear Guide
if you're interested in taking your own equipment with you.
Age Limit
Flyers must be at least 3 years old.
Weight Limit
Flyers must be less than 300 lbs.
Flyers over 260 lbs must contact the facility before flying.
You should not fly if you are pregnant or have previous shoulder dislocations.
Pricing
Pricing:
2 Flight Package: $59.95
3 Flight Package: $76.95
4 Flight Package: $95.95
5 Flight Package: $112.95
Additional Options:
Group, Party and Event Hosting
Flight Photos & Videos
High Flights (See: What is a high flight?)
For first time flights we recommend between 2 and 6 minutes of flight time per person. This gives you enough time to understand the basics of flying your body and is plenty of time for a great experience. For more pricing information, read our
pricing article
.
Facility Offereings
Group/Event Hosting
Party Rooms
Conference Facilities
Catering Available
Educational Programs
FAQs
Ready to Fly!?
Reserve a Flight
Wind Tunnel Information
---
Instructor Rating System
Manufacturer
Tunnel Type
Recirculating
Open Since
2006
Flight Chamber Style
8 Sided Wall-to-Wall
Flight Chamber Diameter
12ft (3.7m)
Flight Chamber Height
N/A
Top Wind Speed
N/A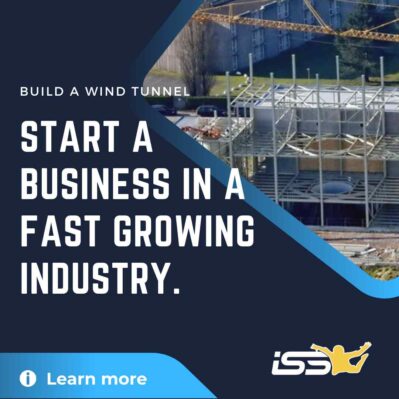 News & Articles Related to iFLY Denver
---
iFLY Denver Competitions & Events
---
No Upcoming Camps, Competitions or Other Events
If you know of an upcoming event at this or any location, please submit it through our event submission form
iFLY Denver Reviews
---
Best time ever!
Nickname
:
Timerdude
Review Date
: December 18, 2019

5
/
5
Stars
Best fun ever! Great staff, Grant was a awesome caring guy. He made the visit fun, and relaxing . Thank you!
---
Great Customer Service
Nickname
:
Flying Frenchman
Review Date
: April 15, 2019

5
/
5
Stars
We brought friends from France and did not have a prior appointment. The staff eagerly welcomed them and set them up with flight time plus the virtual reality, How to Train Your Dragon" experience. After their long day in the car, they made a beautiful memory. Thank you, Claire!!
---
Consistently 30 minutes to an hour late
Nickname
:
SixkOfPaying2Wait
Review Date
: October 13, 2018

1
/
5
Stars
As a return flyer I've had the unfortunate experience of always being on time or early for a reservation only to then sit and wait 30minutes to an hour before they even offered the new flyers their class prior to flying. There's no excuse, we don't pay to come watch your employees fly around for a half hour of OUR time, not Yours. I won't be returning and won't continue bringing new flyers.
---
Nickname
:
Sam and I
Review Date
: August 19, 2018

5
/
5
Stars
Amazing fun adventure. Thank you to all the workers from the front hostess to the instructors. Made this experience 1 in a million. Will definitely be coming back!! & soon.
---
Old guy flys
Nickname
:
ratler.95
Review Date
: December 3, 2017

5
/
5
Stars
Rich took great care of our group. Rich was fun and full of good instruction to maker your time fun and safe. A GREAT way to have fun at any age. Highly recommended for fun loving thrill seeking families!
---