iFLY Aix-Marseille Overview
---
Bienvenue chez iFLY Aix-Marseille
iFLY Aix-Marseille is the second indoor skydiving facility from the guys at iFLY France and provides an incredible opportunity for adrenaline junkies to experience the thrill of skydiving indoors. Located north of Marseilles, this 14-foot facility opened its doors to the public on September 12th, 2019 and has since been catering to both experienced skydivers and those taking their first flight. The tunnel itself is 4.3 meters wide and nearly 14 meters tall, with a powerful airflow that can reach up to 300km/h at its fastest. In addition, the air conditioning system ensures that the interior temperature stays consistent throughout the entire duration of your flight.
Whether you're a pro or a novice, you can take full advantage of iFLY Aix-Marseille's facilities and explore the many possibilities that indoor skydiving has to offer. With no need for an aircraft, parachutes or even prior jump experience, you could find yourself soaring through the air in minutes! Not only does it provide a safe environment for freefalling, but it also allows you to push yourself further than before as you work towards mastering more advanced moves like turns and flips in midair.
So why not come down and join us at iFLY Aix-Marseille? We guarantee you won't be disappointed! Our expert instructors are waiting to guide you through your journey as you embark on a unique adventure – one you won't forget anytime soon!
iFLY Aix-Marseille Flyer Information
---
The Indoor Skydiving Experience
The entire first time flight experiences take roughly 1-2 hours. After arriving and checking in, you take part in a personalized training session before gearing up to fly. During your flights your instructor teaches you to fly your body. You take turns flying one at a time with other first time flyers.
What is Indoor Skydiving Video
What is Indoor Skydiving? - How & Where to fly!
Indoor Skydiving Gear & Training
You will be provided with all the equipment you need. This includes a jumpsuit, helmet, goggles and earplugs. Check out our
Gear Guide
if you're interested in taking your own equipment with you.
Age Limit
Flyers must be at least 5 years old.
Weight Limit
No person weighing more than 115kg if you are under 1.85m and weighing more than 136kg if you are over 1.85m tall
You should not fly if you are pregnant or have previous shoulder dislocations.
Pricing
Adults:
2 Minutes: €59.90
4 Minutes: €89.90
Kids:
2 Minutes: €39
4 Minutes: €69
For first time flights we recommend between 2 and 6 minutes of flight time per person. This gives you enough time to understand the basics of flying your body and is plenty of time for a great experience. For more pricing information, read our
pricing article
.
Facility Offereings
Group/Event Hosting
Party Rooms
Conference Facilities
Bar
FAQs
Wind Tunnel Information
---
Instructor Rating System
Manufacturer
Tunnel Type
Recirculating
Open Since
Sept, 2019
Flight Chamber Style
Round Wall-to-Wall
Flight Chamber Diameter
14ft (4.3m)
Flight Chamber Height
45.9 ft (14 m)
Top Wind Speed
186 mph (300 km/h)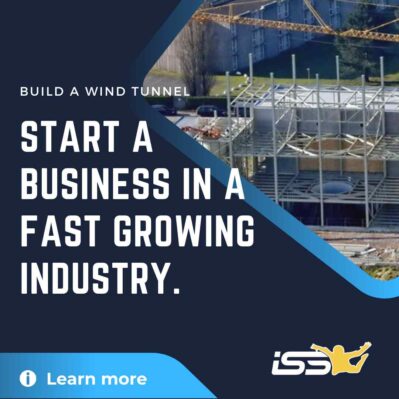 News & Articles Related to iFLY Aix-Marseille
---
No News Updates or Articles for this location.
iFLY Aix-Marseille Competitions & Events
---
No Upcoming Camps, Competitions or Other Events
If you know of an upcoming event at this or any location, please submit it through our event submission form
Tunnels Near iFLY Aix-Marseille
iFLY Aix-Marseille Reviews