FlyZone Overview
---
FlyZone - Simulateur de chute libre
FLYZONE is home to the largest indoor skydiving simulator in the South of France, situated at Lézignan-Corbières aerodrome between sea and mountain. The wind tunnel allows for a unique experience of free fall training, whereby participants are safely guided through their simulated skydiving journey by experienced professionals. With large fans generating wind speeds of up to 300km/h, FlyZone's state-of-the-art vertical wind tunnel offers an exhilarating experience that rivals natural skydiving conditions.
Thanks to FLYZONE's advanced safety equipment and certified instructors, visitors can feel secure as they explore the simulated environment – freefalling just as they would in real life! There is also an array of other activities on offer such as tandem parachute jumps and Formula 1/BOEING 737-800 NG simulators with realistic experiences. Whether you're looking for a thrilling adventure or simply want to try out something new, FLYZONE has something for everyone!
The beauty of choosing FLYZONE over other indoor skydiving facilities is the convenience – no matter the weather or season, visitors can enjoy flying any day of the year in comfort and safety. Plus, there are convenient packages designed to suit all needs and budgets! Whether you're a beginner or an old hand at indoor skydiving, FLYZONE promises a one-of-a-kind experience that surpasses expectations each time. So come along and see what all the buzz is about; fly high today with FLYZONE!
FLYZONE appears to be similar to Aerotruba near Moscow, Russia, although any relationship between the tunnels it unconfirmed.
FlyZone Flyer Information
---
The Indoor Skydiving Experience
The entire first time flight experiences take roughly 1-2 hours. After arriving and checking in, you take part in a personalized training session before gearing up to fly. During your flights your instructor teaches you to fly your body. You take turns flying one at a time with other first time flyers.
Indoor Skydiving Gear & Training
You will be provided with all the equipment you need. This includes a jumpsuit, helmet, goggles and earplugs. Check out our
Gear Guide
if you're interested in taking your own equipment with you.
Age Limit
Flyers must be at least 7 years old.
Weight Limit
Information Not Available
You should not fly if you are pregnant or have previous shoulder dislocations.
Pricing
1 flight: €39.90
2 flights: €44.90
3 flights: €69.90
4 flights: €89.90
Kids, groups, and pro-flyer packages available.
DVD: 20 EUR
For first time flights we recommend between 2 and 6 minutes of flight time per person. This gives you enough time to understand the basics of flying your body and is plenty of time for a great experience. For more pricing information, read our
pricing article
.
Facility Offereings
FAQs
Wind Tunnel Information
---
Instructor Rating System
Manufacturer
Tunnel Type
Recirculating
Open Since
2012
Flight Chamber Style
Round Wall-to-Wall
Flight Chamber Diameter
13.5ft (4.1m)
Flight Chamber Height
45.9 ft (14 m)
Top Wind Speed
186 mph (300 km/h)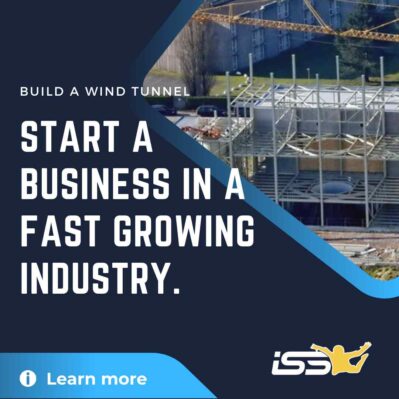 News & Articles Related to FlyZone
---
No News Updates or Articles for this location.
FlyZone Competitions & Events
---
No Upcoming Camps, Competitions or Other Events
If you know of an upcoming event at this or any location, please submit it through our event submission form
FlyZone Reviews