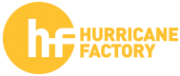 Hurricane Factory Prague Overview
---
At Hurricane Factory Prague, formerly Skydive Arena, visitors can experience the thrill of indoor skydiving in an environment that is both safe and exciting. The wind tunnel uses Strojirna Litvinov technology powered by four high-efficiency axial fans with a 4.3m diameter flight chamber and 14m of vertical flying space! The first 5 meters of the flight chamber wall are made from glass, providing a unique opportunity for spectators to watch people fly inside the tunnel.
For a truly immersive experience, guests can relax and dine in the restaurant overlooking the flight chamber. Here, you can savour freshly prepared meals while watching professional indoor skydivers perform amazing tricks and stunts in front of your eyes. This is also an ideal spot for groups who want to have a family meal or celebrate a special occasion! Alternatively, during summer months, visitors can sit back and relax on the terrace with drinks or jump into the jacuzzi to laze around in style.
At Hurricane Factory Prague, we pride ourselves on creating a safe yet enjoyable atmosphere for all our guests – be it experienced skydiving enthusiasts or those looking to try something new! Our qualified instructors are always on hand to ensure that everyone has a great time and visitors can take advantage of our range of packages and deals – such as discounted rates for larger groups or special corporate events. We want you to make memories that will last a lifetime here at Hurricane Factory Prague!
Hurricane Factory Prague Flyer Information
---
Pricing
First Time Flyers:
Kids 2 flights: 1550 CZK
Adults 2 flights: 2100 CZK
Adults 4 flights: 3500 CZK
Adults 6 flights: 4900 CZK
Sport Flyers
10 minutes: 3500 CZK
Facility Offerings
Group/Event Hosting
Party Rooms
Bar
Restaurant
Age Limit
Flyers must be at least 5 years old.
Weight Limit
130 kg max
You should not fly if you are pregnant or have previous shoulder dislocations.
FAQs
News & Articles Related to Hurricane Factory Prague
---
Videos
---
Photos
---
Hurricane Factory Prague Reviews
Wind Tunnel Information
---
Instructor Rating System
Manufacturer
Tunnel Type
Recirculating
Open Since
2011
Flight Chamber Style
Round Wall-to-Wall
Flight Chamber Diameter
14ft (4.3m)
Flight Chamber Height
45.9 ft (14 m)
Top Wind Speed
174 mph (280 km/h)
---
Hurricane Factory Prague Competitions & Events
No Upcoming Camps, Competitions or Other Events
If you know of an upcoming event at this or any location, please submit it through our event submission form
---
Recommended Articles
---
Tunnels Near Hurricane Factory Prague
---