Aerokart – Indoor Skydiving Paris
Aerokart – Indoor Skydiving Paris Overview
---
Experience the rush of a free fall in Paris! Our passionate and experienced instructors will accompany you throughout your wind tunnel adventure. Your session includes everything you need for an unforgettable experience, from provisions like a helmet and jumpsuit to safety rules and tips during their 10-15 minute briefing. You'll also be taken up through the flight area with your instructor before two minutes of extraordinary indoor skydiving - equivalent to three 3800m parachute jumps!
Aerokart – Indoor Skydiving Paris Flyer Information
---
The Indoor Skydiving Experience
The entire first time flight experiences take roughly 1-2 hours. After arriving and checking in, you take part in a personalized training session before gearing up to fly. During your flights your instructor teaches you to fly your body. You take turns flying one at a time with other first time flyers.
Indoor Skydiving Gear & Training
You will be provided with all the equipment you need. This includes a jumpsuit, helmet, goggles and earplugs. Check out our
Gear Guide
if you're interested in taking your own equipment with you.
Age Limit
Must be at least 7 years old to fly.
Weight Limit
Information Not Available
You should not fly if you are pregnant or have previous shoulder dislocations.
Pricing
First-Time Flyers:
2-Minute Package: €54
4-Minute Package: €100
For first time flights we recommend between 2 and 6 minutes of flight time per person. This gives you enough time to understand the basics of flying your body and is plenty of time for a great experience. For more pricing information, read our
pricing article
.
Facility Offereings
Group/Event Hosting
Party Rooms
Conference Facilities
FAQs
Wind Tunnel Information
---
Instructor Rating System
Manufacturer
Tunnel Type
Recirculating
Open Since
2002
Flight Chamber Style
Round Wall-to-Wall
Flight Chamber Diameter
14ft (4.3m)
Flight Chamber Height
N/A
Top Wind Speed
155 mph (250 km/h)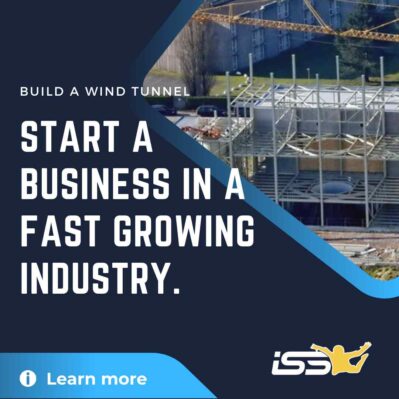 News & Articles Related to Aerokart – Indoor Skydiving Paris
---
No News Updates or Articles for this location.
Aerokart – Indoor Skydiving Paris Competitions & Events
---
No Upcoming Camps, Competitions or Other Events
If you know of an upcoming event at this or any location, please submit it through our event submission form
Tunnels Near Aerokart – Indoor Skydiving Paris
Aerokart – Indoor Skydiving Paris Reviews