Monday-Tuesday: Closed
Wednesday: 5–6:30 PM
Thursday: Closed
Friday: 5–6:30 PM
Saturday: 11 AM–6:30 PM
Sunday: 11 AM–5 PM
Subscribe
Review Now
Anti-Gravity Overview
---
This brand-new Tornado tunnel offers the most exhilarating experience with its 48m² building and roof terrace. Located at the edge of an aerodrome aircraft parking area, you can admire vintage planes while you soar through our enclosed wind tunnel.
The highly trained flight instructors will guide you safely throughout your experience so that you can get the most out of every single jump. Not only will you have the chance to show off your skills to a cheering audience but you will also master the basics of human bodyflight and begin to understand how to control your body as you fly through the air.
Skilled flyers can even choose from a variety of spectacular aerial maneuvers, pushing their boundaries and striving for perfection. Whether you are simply looking for an adrenaline rush or want to hone your skydiving skills, Anti-Gravity wind tunnel offers something for everyone. Explore new heights and take home amazing memories!
Anti-Gravity Flyer Information
---
The Indoor Skydiving Experience
The entire first time flight experiences take roughly 1-2 hours. After arriving and checking in, you take part in a personalized training session before gearing up to fly. During your flights your instructor teaches you to fly your body. You take turns flying one at a time with other first time flyers.
Indoor Skydiving Gear & Training
You will be provided with all the equipment you need. This includes a jumpsuit, helmet, goggles and earplugs. Check out our
Gear Guide
if you're interested in taking your own equipment with you.
Age Limit
5 Years Old
Weight Limit
Unknown
You should not fly if you are pregnant or have previous shoulder dislocations.
Pricing
Children (5-12yrs):
2 min flight: € 45
2 x 2 min flight: € 79
Adults:
2 min flight: € 55
2 x 2 min flight: € 95
For first time flights we recommend between 2 and 6 minutes of flight time per person. This gives you enough time to understand the basics of flying your body and is plenty of time for a great experience. For more pricing information, read our
pricing article
.
Facility Offereings
Conference Facilities
Catering Available
Bar
FAQs
Wind Tunnel Information
---
Instructor Rating System
Manufacturer
Tunnel Type
Propeller Below
Open Since
Jun, 2018
Flight Chamber Style
Round Wall-to-Wall
Flight Chamber Diameter
8.2ft (2.5m)
Flight Chamber Height
N/A
Top Wind Speed
N/A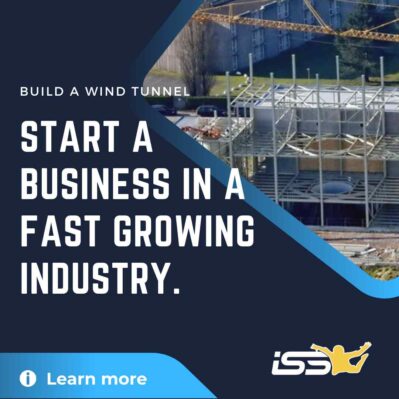 News & Articles Related to Anti-Gravity
---
No News Updates or Articles for this location.
Anti-Gravity Competitions & Events
---
No Upcoming Camps, Competitions or Other Events
If you know of an upcoming event at this or any location, please submit it through our event submission form
Tunnels Near Anti-Gravity
Anti-Gravity Reviews