News
Weekly Indoor Skydiving Stunt Show Begins in World's Largest Wind Tunnel
A group of instructors at CLYMB in Abu Dhabi, UAE are hosting a weekly free stunt show, "Dare to Soar," every Friday from July 2 to August 28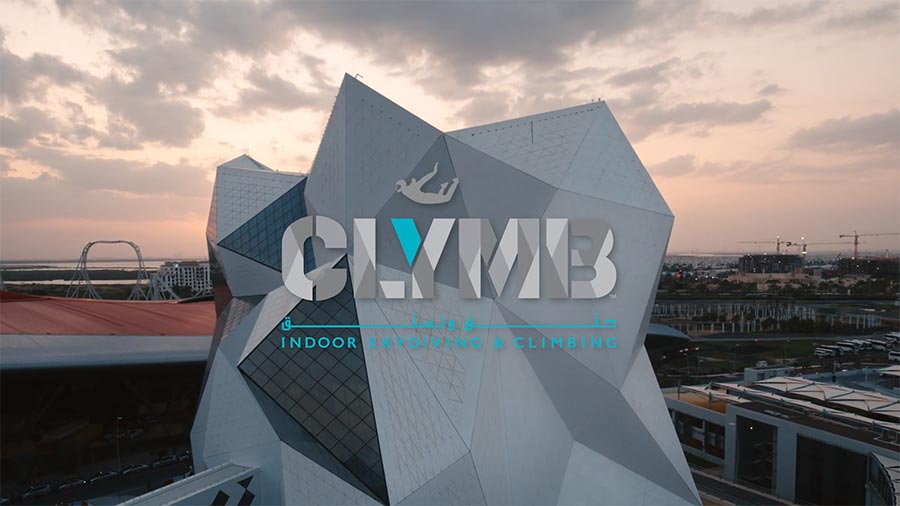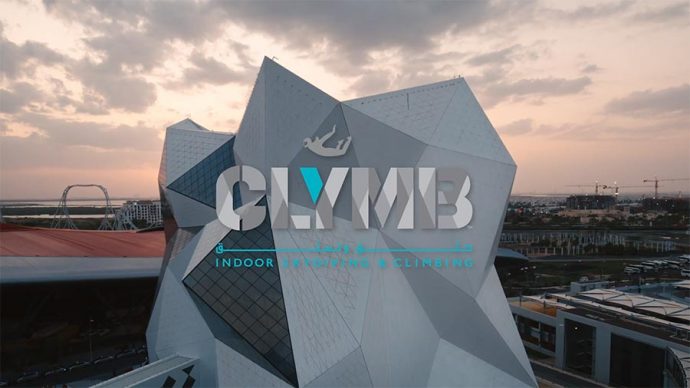 July 6, 2021
Owen Clarke
The CLYMB Adventure Hub in Abu Dhabi, United Arab Emirates made waves in the indoor skydiving world back in December of 2019, when it became home to the largest indoor skydiving flight chamber in the world, a behemoth measuring 32 feet wide by 104 feet tall. The chamber is powered by 16 fans, while standard wind tunnels contain only 4. The CLYMB wind tunnel was commissioned by American wind tunnel manufacturer iFLY and contained over three times the flyable area of the world's next largest tunnel at the time, which was a mere 18 ft wide in comparison.
Now a team of the CLYMB tunnel's expert flyers has decided to begin hosting a free weekly skydiving stunt show, christened "Dare to Soar," inside their massive wind tunnel. The show will feature CLYMB's top instructors performing a variety of gravity-defying aerial acrobatics.
The "Dare to Soar" show will take place at 6:00 pm Gulf Standard Time every Friday, from July 2nd to August 28th this year. Any and all visitors to the CLYMB Adventure Hub are welcome to watch free of charge. It's unclear at this point if the Dare to Soar show will be streamed digitally on any platform, or if it will only be in-person viewing.
Audience members can receive a 20% discount on wind tunnel passes at CLYMB by scanning a QR code on the tunnel screens during the show.
The UAE's indoor adventure park offers rock climbing as well as indoor skydiving. It was briefly home to the world's tallest artificial climbing wall (138 ft in height), which was also the world's first indoor wall to span multiple pitches (or rope lengths). Although the wall has since been dethroned by several others, notably an absurdly difficult route briefly placed on a 360-meter (1,181-foot) chimney in Trbovlje, Slovenia as part of a Red Bull publicity stunt, the wall at CLYMB remains the tallest artificial climbing wall in the region.
Don't miss an update!
Join our mailing list for the latest indoor skydiving updates delivered directly to your inbox.
Written by,
Owen Clarke
Owen Clarke
is an American action sports and adventure travel journalist, with particular focus on mountaineering and adventure motorcycling. He is a Contributing Digital Editor for
Climbing
and
Gym Climber
magazines, and a lead writer for the adventure film company
Benegas Brothers Productions
. He has summited over 50 major mountains around the world, from the Southern Alps of New Zealand to the Peruvian Andes to the Moroccan Atlas. He is also Editor-in-Chief of his own digital publication,
Dead Foot Collective
.
Published: July 6, 2021 | Last Updated: August 16, 2021