CLYMB Abu Dhabi Overview
---
Announced on October 19th, 2016 and opened on November 29th, 2019, Abu Dhabi developer Miral has constructed the world's first 32 foot diameter wind tunnel. The $100 million dollar project on Yas Island is also to feature the worlds tallest indoor rock climbing wall. The location is part of Yas Mall and features event hosting, restaurants, shopping and much more.
The location is built by manufacturer SkyVenture who offers bespoke wind tunnel designs including large scale projects like this one and specialized projects like the cruise ship wind tunnels. To break down the amazing size of this record breaking facility, we've done a post detailing the size here. This location will beat the past world record diameter of 17ft.
CLYMB Abu Dhabi Flyer Information
---
Indoor Skydiving Gear & Training
You will be provided with all the equipment you need. This includes a jumpsuit, helmet, goggles and earplugs. Check out our
Gear Guide
if you're interested in taking your own equipment with you.
Facility Offerings
Group/Event Hosting
Party Rooms
Conference Facilities
Catering Available
Educational Programs
Restaurant
What is Indoor Skydiving Video
What is Indoor Skydiving? - How & Where to fly!
Age Limit
3 years and older.
Weight Limit
115 kg max. Instructors may choose to allow for certain circumstances over this limit (for example +115kg and over 6' 5" tall).
You should not fly if you are pregnant or have previous shoulder dislocations.
More Questions About Flying?
The Indoor Skydiving Experience
The entire first time flight experiences take roughly 1-2 hours. After arriving and checking in, you take part in a personalized training session before gearing up to fly. During your flights your instructor teaches you to fly your body. You take turns flying one at a time with other first time flyers.
Pricing
First Time Flyers
2 Flights: 215 AED
4 Flights: 385 AED
6 Flights: 520 AED
8 Flights: 625 AED
10 Flights: 705 AED
Pro Flyers
Off Peak: 4,200 AED / Hr
On Peak: 6,000 AED / Hr
For first time flights we recommend between 2 and 6 minutes of flight time per person. This gives you enough time to understand the basics of flying your body and is plenty of time for a great experience. For more pricing information, read our
pricing article
.
Wind Tunnel Information
---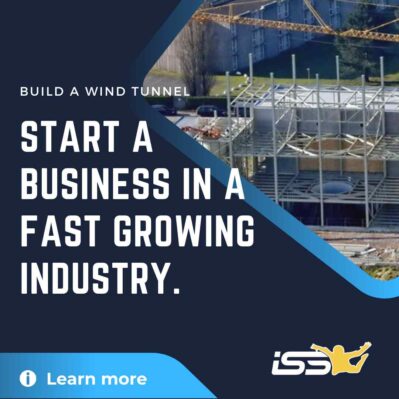 Instructor Rating System
Manufacturer
Tunnel Type
Recirculating
Open Since
Nov, 2019
Flight Chamber Style
Round Wall-to-Wall
Flight Chamber Diameter
32ft (9.75m)
Flight Chamber Height
82 ft (25 m)
Top Wind Speed
N/A
News & Articles Related to CLYMB Abu Dhabi
---
CLYMB Abu Dhabi Competitions & Events
---
No Upcoming Camps, Competitions or Other Events
If you know of an upcoming event at this or any location, please submit it through our event submission form
Tunnels Near CLYMB Abu Dhabi
CLYMB Abu Dhabi Reviews
---
Just... WOW
Nickname
:
Windnut
Review Date
: February 28, 2020

5
/
5
Stars
This tunnel is seriously amazing; the wind is sick. I hope to see one of these in the states so I wont have to travel as far.
---
The absolute best!
Nickname
:
Beebo
Review Date
: February 26, 2020

5
/
5
Stars
This thing is HUGE! The difference between a 14' and a 16' is very noticeable. Flying in a the 32 foot is just a whole different experience. Absolutely incredible. This will be the largest wind tunnel in the world for a very long time.
---
Well worth the money.
Nickname
:
Si;;y flyer
Review Date
: January 12, 2020

5
/
5
Stars
Sick tube, and sadly others expected a 32' piece of beautiful art was gonna be super cheap? Haha. Hope the experience was worth more than 2 stars. There's always ChuckyCheese
---
So so
Nickname
:
Bicker
Review Date
: December 15, 2019

2
/
5
Stars
It was too expensive
---