Essential Information
How Much is Indoor Skydiving?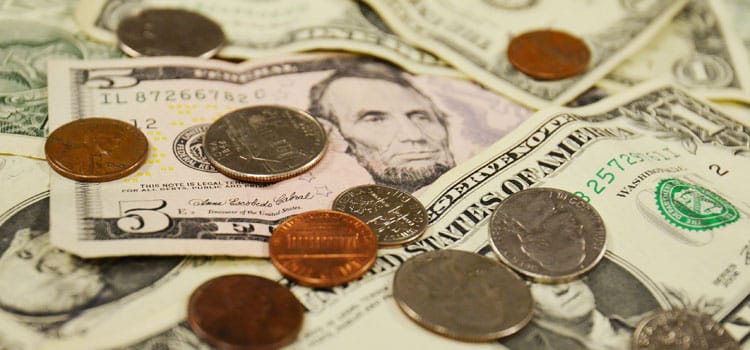 October 22, 2014
Indoor Skydiving Source
The Flight Experience
When you make your first visit to a wind tunnel, it is important to understand what you to expect during your visit. The entire first time experience usually lasts between 1-2 hours and consists of the following:
After arriving at the tunnel and checking in you will have the opportunity to watch others fly.
Your personal instructor then takes you through an introductory class where learn everything you need to know for your first flight.
After your class you gear up using equipment provided by the tunnel. You'll wear a jumpsuit, helmet, goggles, and earplugs.
You rotate (take turns) flying with the other people in your group.
You fly at least twice in a one-on-one environment with your instructor. You're shown the basic movements and allowed to fly on your own.
During this time spectators can take photos/videos and most tunnels offer professional photos and videos of your flight.
Most locations offer high flights where your instructor flies with you takes you flying much higher than you can fly on your own.
After your flight you de-gear, talk with your instructor and get your media.
While you might be browsing a 2 or 4 minute package, you can see that indoor skydiving is much more than a 2 minute experience. I've had the opportunity to fly thousands of first time flyers. I can't remember a time when someone didn't come out of the tunnel with a satisfied smile on their face. If you're ready to fly, you can find a location near you now.
How Much Should I Fly?
As a first time flyer we recommend that you fly at least 2 minutes. More time in the wind allows you to learn to control your body without assistance. You can quickly become independent. For your first experience the maximum recommended time is generally around 6-8 minutes. 4-5 minutes per person is the sweet spot.
Wind tunnels have allowed us to create an endless freefall situation. To reference this to tandem skydiving –  the average freefall is no more than 1 minute.
Basic/Deluxe Packages
Most wind tunnels offer 2 or more basic flight times. For instance tunnel might offer 2 minutes for $60 and 4 minutes for $110. Generally speaking you will pay a bit less as you buy more tunnel time. You will see this reflected quite often in the pricing plans for first time flights.
While these costs might seem steep at first, almost unanimously, indoor skydiving customers agree that their first tunnel experience was worth the money.
Group Packages
Often times tunnels will sell discounted packages for larger groups – bringing the cost per-person down. There may be group packages advertised per-tunnel. If you have a large group or party, make sure you investigate group packages and additional offerings.
Extras and Add-Ons
Additional Minutes
Often times tunnels will allow you to purchase additional minutes. Sometimes you can purchase them up front, sometimes you can purchase them as free time in the tunnel's schedule allows at the end of your flight, and sometimes both situations apply. Additional minutes are often times a fairly decent deal. If you want to fly more time than the package you originally purchased, it is good to inquire about additional minutes.
Photos/Videos
Most tunnels will provide videos and/or photos of your flight session. Most tunnels have a spectator area so those watching can also take photos and videos of your flight.
High Flights
A high flight is when an instructor holds on to the side of the flyer, and flies up and down. This is almost always the highlight of a person's first flight experience. Depending on the tunnel you visit, high flights are sometimes included in the package price. Other tunnels charge an additional fee for high flights. We have a whole article dedicated to high flights which is important- read the article here.
Average First Time Cost
Obviously there are many extras to be added, and in the end you could spend a very large sum on wind tunnel time. If we had to bring pricing down to a simple number, we would advise you to budget somewhere between $60 – $100 per person for your first experience. With this budget you can be sure that all the members of your party are going to have a great time!
Flying Again/Return Flying
After your first flight, there are often times deals for flyers to return and fly again. This varies tunnel to tunnel. Check and see what the tunnel you plan to fly in offers. Some locations may also offer leagues/clubs which can provide an affordable way to fly with a bonus social side!
Skydiver/Experienced Flyer Costs
Tunnel time is extremely valuable for skydivers. Skills learned in a wind tunnel translate over to the sky. Often tunnel time should be considered when calculating the costs of new skydiver training.
For those who are serious about their wind tunnel training, we suggest you begin to search for a wind tunnel coach and purchasing block time. Normally block time or coaching is sold in larger blocks, the average being 10-15 minute sessions with rotations (breaks between flights).
For skydivers or avid tunnel flyers, this provides much more time in the wind to learn. This is generally one of the least expensive ways to fly – block time varies between tunnels and depends on if you are seeking coaching or not.
If you are thinking about flying, be sure to use our wind tunnel database to find a location near you. We advertise flight pricing on all of the tunnel profile pages.
Published: October 22, 2014 | Last Updated: December 2, 2021
Written by,
Indoor Skydiving Source
Don't miss an update!
Join our mailing list for the latest indoor skydiving updates delivered directly to your inbox.