Windlab (AirRider) Kuala Lumpur
Windlab (AirRider) Kuala Lumpur Overview
---
Are you ready for an adrenaline-filled experience of a lifetime? Windlab Kuala Lumpur - formerly known as AirRider - is the first non-Aussie, non-iFLY wind tunnel from Indoor Skydiving Australia Group (ISA Group)! Located at the 1 Utama Shopping Centre, this cutting-edge venue allows you to experience the thrill of skydiving without ever having to leave the ground. Whether you're an experienced professional or a first-timer, Windlab has something for everyone.
Their certified instructors will be with you every step of the way to ensure your safety and provide guidance throughout your flight. They'll help you understand all the basics and get comfortable with flying before they take things up a notch. Once you're ready, the team will help you practice turns, flips, dives, and other tricks in a safe and controlled environment.
Your experience at Windlab isn't just about achieving new heights in freefall; it's also about embracing your inner daredevil! The wind tunnel has been designed with a 3.6m diameter for maximum airflow giving you an experience that is both exhilarating and realistic. You can even share this amazing adventure with friends or family, taking turns to enter the tunnel and experience the thrill of flight!
Windlab is committed to providing guests with exceptional service at competitive prices. They offer packages that cater to individuals, groups, and special occasions such as birthdays and teambuilding events. Their mission is to make sure that everyone leaves our facility feeling like they have achieved something incredible - because they did! So come fly away today at Windlab Kuala Lumpur - the ultimate indoor skydiving experience!
Windlab (AirRider) Kuala Lumpur Flyer Information
---
The Indoor Skydiving Experience
The entire first time flight experiences take roughly 1-2 hours. After arriving and checking in, you take part in a personalized training session before gearing up to fly. During your flights your instructor teaches you to fly your body. You take turns flying one at a time with other first time flyers.
Indoor Skydiving Gear & Training
You will be provided with all the equipment you need. This includes a jumpsuit, helmet, goggles and earplugs. Check out our
Gear Guide
if you're interested in taking your own equipment with you.
Age Limit
Coming Soon
Weight Limit
Coming Soon
You should not fly if you are pregnant or have previous shoulder dislocations.
Pricing
For first time flights we recommend between 2 and 6 minutes of flight time per person. This gives you enough time to understand the basics of flying your body and is plenty of time for a great experience. For more pricing information, read our
pricing article
.
Facility Offereings
Group/Event Hosting
Party Rooms
Conference Facilities
FAQs
Wind Tunnel Information
---
Instructor Rating System
Manufacturer
Tunnel Type
Recirculating
Open Since
Jan, 2018
Flight Chamber Style
Round Wall-to-Wall
Flight Chamber Diameter
11.8ft (3.6m)
Flight Chamber Height
N/A
Top Wind Speed
N/A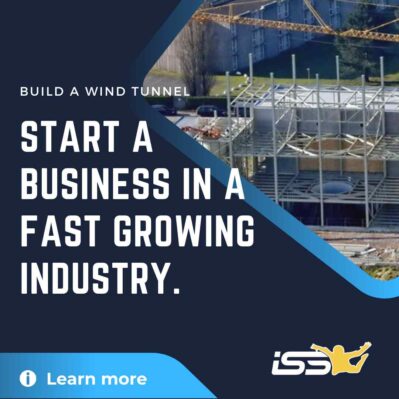 News & Articles Related to Windlab (AirRider) Kuala Lumpur
---
No News Updates or Articles for this location.
Windlab (AirRider) Kuala Lumpur Competitions & Events
---
No Upcoming Camps, Competitions or Other Events
If you know of an upcoming event at this or any location, please submit it through our event submission form
Tunnels Near Windlab (AirRider) Kuala Lumpur
No Other Tunnels Found within a 150 Mile Radius of this Location
Windlab (AirRider) Kuala Lumpur Reviews
---
awesome!
Nickname
:
FunFlyer
Review Date
: June 30, 2018

5
/
5
Stars
i love AirRider!
---
Awesome
Nickname
:
ThiyaVijay
Review Date
: March 28, 2018

5
/
5
Stars
AirRider Indoor Skydiving! I love the people who work at AirRider! They are the best! Great Instructor, great customer service, the best team ever! qualified in a profession.!
---
AWESOME
Nickname
:
AwesomeFlyer
Review Date
: March 28, 2018

5
/
5
Stars
AWESOME INSTRUCTORS! AWESOME CUSTOMER SERVICE! They've got a very nice chill, laid-back vibe in their facility. Very reasonably priced. They've truly got the best team ever! Super friendly staff. I definitely recommend this Wind Tunnel
---
Nice One
Nickname
:
Safuan
Review Date
: May 7, 2017

5
/
5
Stars
Im very excited waiting for this wind tunnel..feel happy n tq one utama
---