Urban Air Trampoline Park – Albuquerque, NM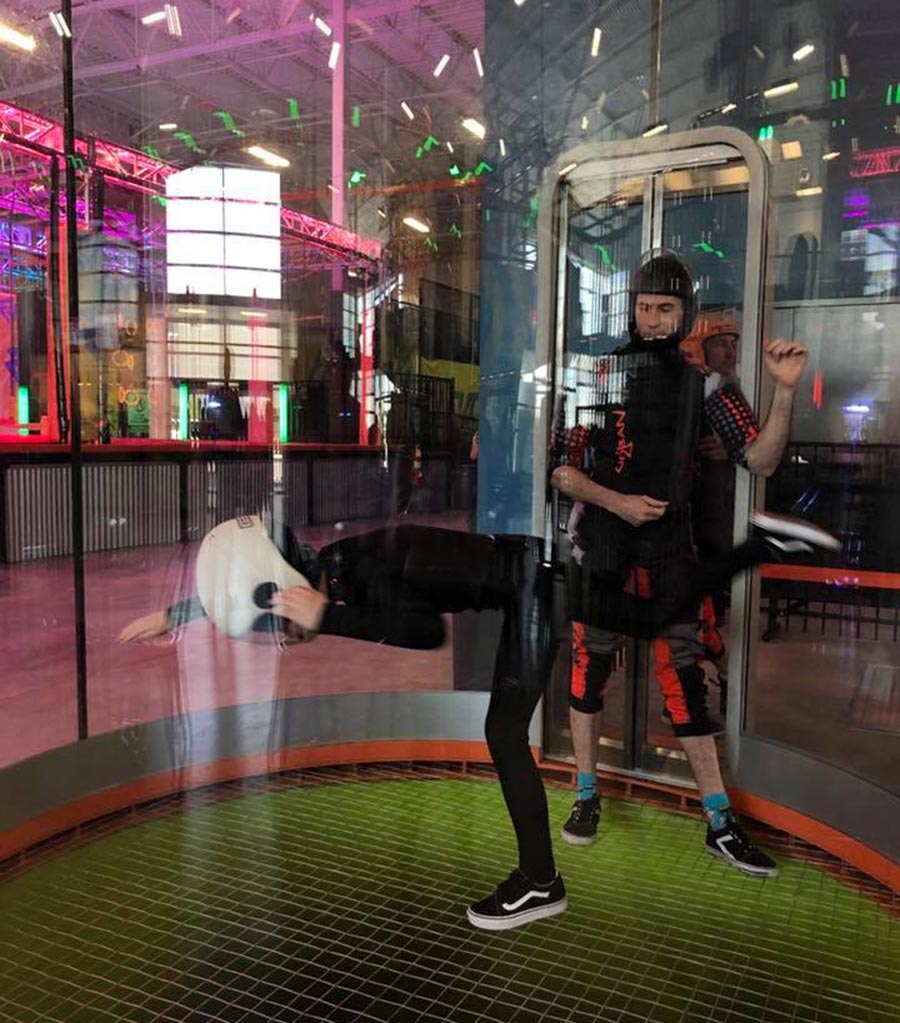 Urban Air Trampoline Park – Albuquerque, NM Overview
---
Urban Air Adventure Park Albuquerque is an indoor entertainment park housing an 8.2-foot (2.5 m) recirculating Aerolab indoor skydiving tunnel, among 17 other attractions, as well as a cafe. Other offerings include a tumbling track, climbing walls, dodgeball, a "Battle Beam" arena, and a large tubular playground structure. Urban Air Albuquerque opened in September 2019, following in the footsteps of other Urban Air Destinations that began to offer indoor skydiving in Fort Worth, Texas, and Snellville, Georgia.
Urban Air Albuquerque is the only Urban Air destination in the state of New Mexico, but there are over 190 Urban Air destinations in operation or under construction in the United States. Only a handful of these, however, offer indoor skydiving. The park is located just northwest of the I-40 and I-25 intersection.
Given the kid-oriented nature of the Urban Air facility and the small size of the tunnel, Urban Air tunnels are not a viable training destination for pro flyers or adults in general. However, they serve as a great way for families with small children to experience bodyflight in a safe, controlled environment. Flying at Urban Air is also extremely affordable, with Platinum Level all-access memberships costing only $15.99 monthly.
Urban Air Trampoline Park – Albuquerque, NM Flyer Information
---
The Indoor Skydiving Experience
The entire first time flight experiences take roughly 1-2 hours. After arriving and checking in, you take part in a personalized training session before gearing up to fly. During your flights your instructor teaches you to fly your body. You take turns flying one at a time with other first time flyers.
Indoor Skydiving Gear & Training
You will be provided with all the equipment you need. This includes a jumpsuit, helmet, goggles and earplugs. Check out our
Gear Guide
if you're interested in taking your own equipment with you.
Age Limit
5 years old minimum.
Weight Limit
300 lbs max.
You should not fly if you are pregnant or have previous shoulder dislocations.
Pricing
Admission starting at $15.99
For first time flights we recommend between 2 and 6 minutes of flight time per person. This gives you enough time to understand the basics of flying your body and is plenty of time for a great experience. For more pricing information, read our
pricing article
.
Facility Offereings
Group/Event Hosting
Party Rooms
Catering Available
Restaurant
FAQs
Wind Tunnel Information
---
Instructor Rating System
Manufacturer
Tunnel Type
Recirculating
Open Since
Sept, 2019
Flight Chamber Style
Round Wall-to-Wall
Flight Chamber Diameter
8.2ft (2.5m)
Flight Chamber Height
N/A
Top Wind Speed
N/A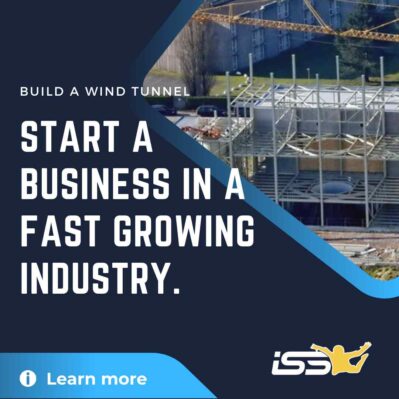 News & Articles Related to Urban Air Trampoline Park – Albuquerque, NM
---
No News Updates or Articles for this location.
Urban Air Trampoline Park – Albuquerque, NM Competitions & Events
---
No Upcoming Camps, Competitions or Other Events
If you know of an upcoming event at this or any location, please submit it through our event submission form
Tunnels Near Urban Air Trampoline Park – Albuquerque, NM
No Other Tunnels Found within a 150 Mile Radius of this Location
Urban Air Trampoline Park – Albuquerque, NM Reviews
---
BALLPITS ARE UNCLEAN AND NASTY!!!
Nickname
:
Brandon
Review Date
: February 20, 2023

1
/
5
Stars
They clean the ball pit less than once a month! Employee stole my daughters phone! Pure trash!
---
Fun
Nickname
:
6 foot
Review Date
: November 19, 2019

5
/
5
Stars
Been multiple times a week. And had no issues. Saturday's can get a little busy but if you go to the wind tunnel desk and let them know ur going to fly they give you a pager if they are busy so you can start doing all the other attractions till ur called. That's rare. One of those busy days I witnessed people going up to the counter after being at park for hours and saying I want to fly. You don't go to six flags and get to rush or cut online on the superman rollercoaster just because you're ready to go home after walking the park all day. My kids had no problems. By the way those instructors did not stop flying people. When other people flew in the tunnel they were showing our kids what they can do because we asked. It gave them a goal because they were getting better and better as we keep going back. Love that.
---
This deserves a ZERO!
Nickname
:
Waste of money and time!
Review Date
: November 3, 2019

1
/
5
Stars
Not only was Urban Air a disappointment the experience left my group irritated and aggravated. Not enough staff to serve customers (not even at the food court). We waited hours for our kids to "skydive". Birthday groups dominated the park. During our LONG wait, a small girl (I'm guessing one of the employees daughter) got in and out of the skydiving tube to demonstrate what no one else was allowed to do. The little girls playtime SLOWED down the the process for paying customers. I'm not sure who thought this was a good business model. I even got ripped off at the massage chair. Will never return. Good luck!
---
An amazing facility.
Nickname
:
Madi_fly
Review Date
: October 12, 2019

5
/
5
Stars
Urban Air Albuquerque is one of our favorite tunnels! The facility is amazing, and the staff is too.
---