Urban Air Trampoline Park – Fort Worth, TX
Urban Air Trampoline Park – Fort Worth, TX Overview
---
Urban Air Adventure Park Fort Worth (North) is an indoor entertainment park that houses an 8.2-foot (2.5 m) recirculating Aerolab indoor skydiving tunnel, among a dozen total attractions. Other offerings include a ropes course, climbing walls, "Battle Beams," a trapeze system, a tubular playground, and a "Wipeout" zone. Urban Air Adventure Park Fort Worth (North) was the first location in the Urban Air franchise to offer indoor skydiving and opened to flyers in February 2019.
Formerly known just as Urban Air Adventure Park Fort Worth, the facility has now been joined by another location (Urban Air Adventure Park Fort Worth SW), 25 miles to the south, near Benbrook Lake. This newer location, however, does not offer indoor skydiving. Urban Air's Dallas-Fort Worth operations aren't limited to these two locations, however. There are a whopping 16 Urban Air Adventure Parks in the Dallas-Fort Worth area alone, and over 50 Urban Air Texas locations in total. Beyond that, there are 196 total Urban Air Adventure Park destinations in the United States. Only a handful of these, however, offer indoor skydiving.
Given the kid-oriented nature of the Urban Air facility and the small size of the tunnel, Urban Air tunnels are not a viable training destination for pro flyers or adults in general. However, they serve as a great way for families with small children to experience bodyflight in a safe, controlled environment. Flying at Urban Air is also extremely affordable, with Platinum Level all-access memberships, which offer unlimited indoor skydiving, costing only $17.99 per month.
Urban Air Trampoline Park – Fort Worth, TX Flyer Information
---
The Indoor Skydiving Experience
The entire first time flight experiences take roughly 1-2 hours. After arriving and checking in, you take part in a personalized training session before gearing up to fly. During your flights your instructor teaches you to fly your body. You take turns flying one at a time with other first time flyers.
Indoor Skydiving Gear & Training
You will be provided with all the equipment you need. This includes a jumpsuit, helmet, goggles and earplugs. Check out our
Gear Guide
if you're interested in taking your own equipment with you.
Age Limit
5 years old minimum.
Weight Limit
300 lbs max.
You should not fly if you are pregnant or have previous shoulder dislocations.
Pricing
Indoor Skydiving Only: $39.99 for two minutes.
Indoor Skydiving (two minutes) + All Day Access: $49.99
For first time flights we recommend between 2 and 6 minutes of flight time per person. This gives you enough time to understand the basics of flying your body and is plenty of time for a great experience. For more pricing information, read our
pricing article
.
Facility Offereings
Group/Event Hosting
Party Rooms
FAQs
Wind Tunnel Information
---
Instructor Rating System
Manufacturer
Tunnel Type
Recirculating
Open Since
Feb, 2019
Flight Chamber Style
Round Wall-to-Wall
Flight Chamber Diameter
8.2ft (2.5m)
Flight Chamber Height
N/A
Top Wind Speed
N/A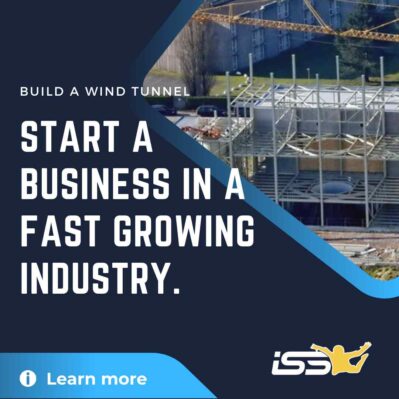 News & Articles Related to Urban Air Trampoline Park – Fort Worth, TX
---
Urban Air Trampoline Park – Fort Worth, TX Competitions & Events
---
No Upcoming Camps, Competitions or Other Events
If you know of an upcoming event at this or any location, please submit it through our event submission form
Tunnels Near Urban Air Trampoline Park – Fort Worth, TX
Urban Air Trampoline Park – Fort Worth, TX Reviews
---
Amazing staff!!
Nickname
:
SuperDad
Review Date
: April 14, 2019

5
/
5
Stars
This tunnel is awesome! The coaching staff is very well trained and the Director of Operations (Jon) is extremely receptive to feedback and customer requests. For not being the biggest tunnel around I am very pleased with the quality of flights and we can't wait for the planned upgrades! Bring your friends and kids on the weekend and expect a great time!!
---
Awesome Family Adventure
Nickname
:
Netti
Review Date
: February 11, 2019

5
/
5
Stars
What an incredible place. Kudos Breanna! You staff are excellent. Our grandkids absolutely loved it. Highly recommend and give a big thumbs up ?
---
Had A Blast!
Nickname
:
Frogs
Review Date
: February 11, 2019

5
/
5
Stars
This place is awesome!! Lots to do for all ages. They had amazing staff and we had an amazing experience!!!
---
CAN'T WAIT!!
Nickname
:
CP
Review Date
: March 10, 2017

5
/
5
Stars
Awesome time at any Urban Air
---