Mon - Fri: 9am to 10pm
Sat: 8am to 11pm
Sun: 9am to 10pm
Reserve a Flight
Indoor Skydiving Source may receive a commission for bookings.
iFLY Fort Worth Overview
---
iFLY Fort Worth is a 12-foot (3.7 m) recirculating tunnel in Fort Worth, Texas. The tunnel opened in October 2016. This Generation 7 model is one of three wind tunnels in the Dallas-Fort Worth area, along with iFLY Dallas and Fort Worth's Urban Air Trampoline & Adventure Park. The tunnel is located approximately 12 minutes northeast of downtown Fort Worth, in the Hurst suburb.
Including iFLY Fort Worth, Texas is home to a whopping nine total indoor skydiving facilities. This makes the Lone Star State home to more wind tunnels than any other state in the U.S. The six other Texas tunnels not mentioned above are iFLY Austin, iFLY San Antonio, iFLY Houston Memorial, iFLY Houston Woodlands, iFLY El Paso, and a tunnel at an Urban Air Trampoline & Adventure Park in Bee Cave.
iFLY Fort Worth Flyer Information
---
The Indoor Skydiving Experience
The entire first time flight experiences take roughly 1-2 hours. After arriving and checking in, you take part in a personalized training session before gearing up to fly. During your flights your instructor teaches you to fly your body. You take turns flying one at a time with other first time flyers.
What is Indoor Skydiving Video
What is Indoor Skydiving? - How & Where to fly!
Indoor Skydiving Gear & Training
You will be provided with all the equipment you need. This includes a jumpsuit, helmet, goggles and earplugs. Check out our
Gear Guide
if you're interested in taking your own equipment with you.
Age Limit
Flyers must be at least 3 years old.
Weight Limit
Flyers must be less than 300 lbs.
Flyers over 260 lbs must contact the facility before flying.
You should not fly if you are pregnant or have previous shoulder dislocations.
Pricing
Pricing:
2 Flight Package: $69.95
3 Flight Package: $89.95
4 Flight Package: $111.95
5 Flight Package: $131.95
Additional Options:
Group, Party and Event Hosting
Flight Photos & Videos
High Flights (See: What is a high flight?)
For first time flights we recommend between 2 and 6 minutes of flight time per person. This gives you enough time to understand the basics of flying your body and is plenty of time for a great experience. For more pricing information, read our
pricing article
.
Facility Offereings
Group/Event Hosting
Party Rooms
Conference Facilities
Catering Available
Educational Programs
FAQs
Ready to Fly!?
Reserve a Flight
Wind Tunnel Information
---
Instructor Rating System
Manufacturer
Tunnel Type
Recirculating
Open Since
Oct, 2016
Flight Chamber Style
Round Wall-to-Wall
Flight Chamber Diameter
12ft (3.7m)
Flight Chamber Height
N/A
Top Wind Speed
N/A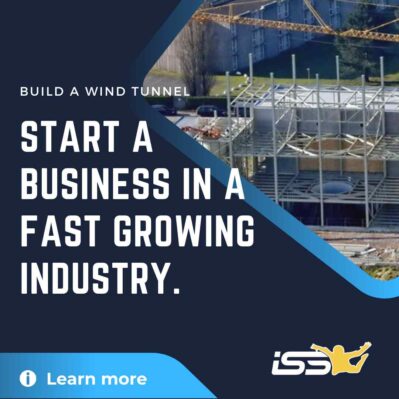 News & Articles Related to iFLY Fort Worth
---
No News Updates or Articles for this location.
iFLY Fort Worth Competitions & Events
---
No Upcoming Camps, Competitions or Other Events
If you know of an upcoming event at this or any location, please submit it through our event submission form
Tunnels Near iFLY Fort Worth
iFLY Fort Worth Reviews
---
Amazing experience!
Nickname
:
LilyLuna93
Review Date
: July 6, 2020

5
/
5
Stars
My instructor Nick G. was really great! I was nervous when I first went in, but he went over things so thoroughly with our group, and made it really fun! By the time we were sitting in line to go, I felt really comfortable! It was also a lot of fun.
---
Wild
Nickname
:
Maealsome
Review Date
: August 6, 2019

5
/
5
Stars
It was narly ! 10/10 would reccomend and go back!
---
First Flight Experience
Nickname
:
The Littles
Review Date
: February 15, 2018

5
/
5
Stars
This was an amazing experience !! Had a great time with family. Definently would come back !! Anthony is an amazing instructor made this experience enjoyable !!
---
Great time
Nickname
:
Seth
Review Date
: July 27, 2017

5
/
5
Stars
Preston drake is the best flight instructor.
---
Great experience poor instructor
Nickname
:
the airman
Review Date
: July 9, 2017

4
/
5
Stars
if you go there try not to get Ms.young as your instructor. She is not as friendly as the other instructors. The experience was great will do it again as long as she is not involved.
---
AWESOME time!!
Nickname
:
1stXiFly!
Review Date
: June 27, 2017

5
/
5
Stars
Austin was a Great Instructor!!! Ty is was a Blast!
---
Terrific Experience!
Nickname
:
DFW Guy
Review Date
: May 27, 2017

5
/
5
Stars
I'm 66 & this was the best experience I've had in a while! The staff was great & the first flight experience was terrific! Taylor was our instructor & he did a great job! I would highly recommend this for anyone with a little of the thrill seek gene, I'm definitely going back for more!
---
Best HomeSchool Field Trip EVER!
Nickname
:
DeShawn
Review Date
: May 19, 2017

5
/
5
Stars
This was a totally awesome experience! After talking to my mom, I can't wait until I can come back again. Hopefully, that will be soon. My instructors were fantastic!
---
Great birthday gift with family and friends.
Nickname
:
Girls just wanna have fun !
Review Date
: May 7, 2017

5
/
5
Stars
Robert was a great instructor. Our group was 6 to 65 years, and he was patient with sll of us. We all had a blast !!!!
---
On my bucket list !!
Nickname
:
Silver Angel
Review Date
: October 31, 2016

5
/
5
Stars
Always wanted to feel what it's like to have wings, flying over everything and everyone !! This is sensational!! Actually has a calming, relaxing effect. Go try it...ASAP !!
---
Can't Wait!!!
Nickname
:
Ta2dAngel
Review Date
: October 8, 2016

5
/
5
Stars
I went for the first time at the Fort Worth location, and it was AWESOME!!! The whole staff was super friendly, and I can't wait to go again!!! I can't ever go skydiving for real because of a medical condition. So they made a lifelong dream of mine come true, and I truly thank them for that!!! Thank you iFly!!!
---