Realfly Indoor Skydiving Switzerland
Mon - Tues: 9am to 6pm (Reception only)
Wed - Thurs: 11am to 8pm
Fri - Sat: 9am to 8pm
Sun: 10am to 6pm
Subscribe
Review Now
Realfly Indoor Skydiving Switzerland Overview
---
Realfly is a 14 foot diameter indoor skydiving facility located in Sion, Switzerland. Built by Strojirna Litvinov in 2014.
Realfly Indoor Skydiving Switzerland Flyer Information
---
The Indoor Skydiving Experience
The entire first time flight experiences take roughly 1-2 hours. After arriving and checking in, you take part in a personalized training session before gearing up to fly. During your flights your instructor teaches you to fly your body. You take turns flying one at a time with other first time flyers.
Indoor Skydiving Gear & Training
You will be provided with all the equipment you need. This includes a jumpsuit, helmet, goggles and earplugs. Check out our
Gear Guide
if you're interested in taking your own equipment with you.
Age Limit
Flyers must be at least 5 years old.
Weight Limit
130 kg max
You should not fly if you are pregnant or have previous shoulder dislocations.
Pricing
New Flyer Prices
2 Minutes - 75 CHF (Week Days) / 85 CHF (Weekends)
4 Minutes - 139 CHF (Week Days) / 160 CHF (Weekends)
6 Minutes - 199 CHF (Week Days) / 230 CHF (Weekends)
Experienced Flyer Prices
10 minutes - 180 CHF
30 minutes - 480 CHF
60 minutes - 910 CHF
2 hours - 1770 CHF
4 hours - 3340 CHF
Personnal coaching rates provided by Realfly are CHF 180 per hour, divided into 10 minute slots.
For first time flights we recommend between 2 and 6 minutes of flight time per person. This gives you enough time to understand the basics of flying your body and is plenty of time for a great experience. For more pricing information, read our
pricing article
.
Facility Offereings
Group/Event Hosting
Conference Facilities
Catering Available
FAQs
Wind Tunnel Information
---
Instructor Rating System
Manufacturer
Tunnel Type
Recirculating
Open Since
2014
Flight Chamber Style
Round Wall-to-Wall
Flight Chamber Diameter
14ft (4.3m)
Flight Chamber Height
N/A
Top Wind Speed
N/A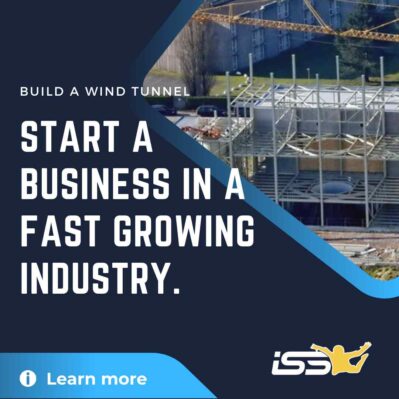 News & Articles Related to Realfly Indoor Skydiving Switzerland
---
No News Updates or Articles for this location.
Realfly Indoor Skydiving Switzerland Competitions & Events
---
No Upcoming Camps, Competitions or Other Events
If you know of an upcoming event at this or any location, please submit it through our event submission form
Tunnels Near Realfly Indoor Skydiving Switzerland
Realfly Indoor Skydiving Switzerland Reviews
---
Awesome experience
Nickname
:
Mel G
Review Date
: September 25, 2017

5
/
5
Stars
Amazing experience with a group of friends. The sensations were way beyond my expectations... would definitely do again and recommend as a must do!
---
RealFly WindTunnel Sion - why is it a kickass location?!
Nickname
:
DavidFromSwitzerland
Review Date
: January 27, 2015

5
/
5
Stars
So many people say, once it is clear the windtunnel and airflow is good, what makes the difference? - well, in Switzerland, they surely make it. From an incredible staff to five star infrastructure, there is nothing to say about RealFly in itself. But what makes it even more amazing is what you can find only a few miles away: skiing, snowboarding, climbing, mountainbiking, trekking, base-jumping, skydiving... do i need to continue? Valais (the region where the tunnel is located) is the mecca of outdoor sports in the middle of the Swiss mountains, only an hour away from the Geneva international airport. And the country is wonderful. Good food, good wine, good atmosphere. If you have never been here, you must have heard the famous names... Zermatt, Chamonix, Matterhorn, Mont-Blanc, Crans-Montana, Lauterbrunnen, Fondue, Verbier... This review seems partial, and it is. I'm in love with the place as you can read :)))
---