Letarium Overview
---
Letarium is a Tornado wind tunnel based in Moscow. The tunnel has been in operation since 2013. The location is very convenient as is the only wind tunnel located in the city of Moscow. It's easy to get to the tunnel either by car or subway:
Travel to the metro station "Molodyojnaya" ("Молодёжная) - dark blue line. Exit the subway, which stops at the first car of the train (from the center). There is a bus stop behind the metro station. Take bus №229. The second bus stop will be "Grebnoy Canal" ("Гребной Канал"). By the side of street you'll see one-story red building. The tunnel is behind this building. If you want to go from metro station Molodyojnaya by taxi, the price is 150 RUB.
During the summer, it's better to fly after sunset as the tunnel can be very hot - especially at higher speeds.
Letarium Flyer Information
---
The Indoor Skydiving Experience
The entire first time flight experiences take roughly 1-2 hours. After arriving and checking in, you take part in a personalized training session before gearing up to fly. During your flights your instructor teaches you to fly your body. You take turns flying one at a time with other first time flyers.
Indoor Skydiving Gear & Training
You will be provided with all the equipment you need. This includes a jumpsuit, helmet, goggles and earplugs. Check out our
Gear Guide
if you're interested in taking your own equipment with you.
Age Limit
Flyers must be at least 4 years old.
Weight Limit
120 kg max
You should not fly if you are pregnant or have previous shoulder dislocations.
Pricing
First Time Flyers:
2 Minutes: 2200 RUB
4 Minutes: 3600 RUB
6 Minutes: 4800 RUB
10 Minutes: 7000 RUB
15 Minutes: 9000 RUB
30 Minutes: 15,000 RUB
60 Minutes: 24,000 RUB
Sport Flyers:
15 min - Off Peak: 6000 RUB On Peak: 7500 RUB (with coach)
30 min - Off Peak: 10050 RUB On Peak: 12550 RUB (with coach)
60 min - Off Peak: 16500 On Peak: 18600 RUB
60 min - Off Peak: 20500 On Peak: 22600 RUB (with coach)
Off Peak Times:
Monday-Friday 10:00am-06:00pm and 11:30pm-03:00am
Saturday-Sunday after 09:30pm
On Peak Times:
Monday-Friday 06:00pm-11:30pm
Saturday-Sunday until 09:30pm
For first time flights we recommend between 2 and 6 minutes of flight time per person. This gives you enough time to understand the basics of flying your body and is plenty of time for a great experience. For more pricing information, read our
pricing article
.
Facility Offereings
Group/Event Hosting
Party Rooms
Conference Facilities
FAQs
Wind Tunnel Information
---
Instructor Rating System
Manufacturer
Tunnel Type
Recirculating
Open Since
2013
Flight Chamber Style
Round Wall-to-Wall
Flight Chamber Diameter
8.2ft (2.5m)
Flight Chamber Height
24.6 ft (7.5 m)
Top Wind Speed
168 mph (270 km/h)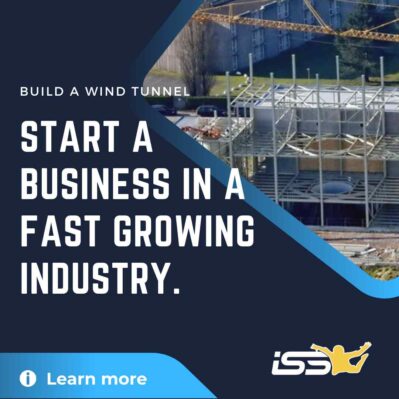 News & Articles Related to Letarium
---
No News Updates or Articles for this location.
Letarium Competitions & Events
---
No Upcoming Camps, Competitions or Other Events
If you know of an upcoming event at this or any location, please submit it through our event submission form
Letarium Reviews