iFLY Manchester Overview
---
This location is a SkyVenture 14 foot recirculating tunnel. Flyers can enjoy the high-speed 14 foot flight chamber or one of the other attractions of the attached facility. The entertainment complex features an indoor ski slope and more. The location was formerly known as Airkix Manchester and was re-branded under the iFLY name in 2016.
iFLY Manchester Flyer Information
---
The Indoor Skydiving Experience
The entire first time flight experiences take roughly 1-2 hours. After arriving and checking in, you take part in a personalized training session before gearing up to fly. During your flights your instructor teaches you to fly your body. You take turns flying one at a time with other first time flyers.
What is Indoor Skydiving Video
What is Indoor Skydiving? - How & Where to fly!
Indoor Skydiving Gear & Training
You will be provided with all the equipment you need. This includes a jumpsuit, helmet, goggles and earplugs. Check out our
Gear Guide
if you're interested in taking your own equipment with you.
Age Limit
Flyers must be at least 4 years old.
Weight Limit
114 kg max
You should not fly if you are pregnant or have previous shoulder dislocations.
Pricing
First Time Flyers:
2 Minutes: 40 GBP
2 Minutes Off Peak: 30 GBP
4 Minutes: 70 GBP
10 Minutes (Shared by up to 5 People): 160 GBP
Sport Flyers:
From 680 GBP Off Peak
For first time flights we recommend between 2 and 6 minutes of flight time per person. This gives you enough time to understand the basics of flying your body and is plenty of time for a great experience. For more pricing information, read our
pricing article
.
Facility Offereings
Group/Event Hosting
Party Rooms
Conference Facilities
Catering Available
FAQs
Ready to Fly!?
Reserve a Flight
Wind Tunnel Information
---
Instructor Rating System
Manufacturer
Tunnel Type
Recirculating
Open Since
2009
Flight Chamber Style
Round Wall-to-Wall
Flight Chamber Diameter
14ft (4.3m)
Flight Chamber Height
39.4 ft (12 m)
Top Wind Speed
180 mph (290 km/h)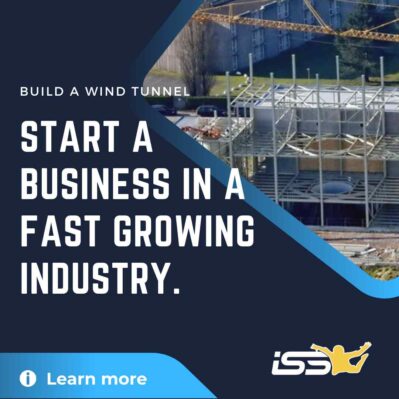 News & Articles Related to iFLY Manchester
---
No News Updates or Articles for this location.
iFLY Manchester Competitions & Events
---
No Upcoming Camps, Competitions or Other Events
If you know of an upcoming event at this or any location, please submit it through our event submission form
Tunnels Near iFLY Manchester
iFLY Manchester Reviews
---
Poor customer service
Nickname
:
Not so fun
Review Date
: April 13, 2021

1
/
5
Stars
Customer satisfaction on zero!
---
Flown 132 minutes todate
Nickname
:
Happy Husband
Review Date
: January 5, 2017

5
/
5
Stars
My wonderful wife Glen Mills who will be 83 in February has to date flown 132 minutes in the wind tunnel at iFLY Manchester.
Glen has Multiple Sclerosis along with a number of health issues
but this does not stop her enjoying her once a week visit to fly.
The pleasure this gives her and the feeling of being free is immense.
The instructors are so patient and the support from the staff is wonderful.
So you can imagine we meet many people from all walks of life,from first time fliers to return flyers as well as pros along with sky divers polishing their skills.
To meet amputees, blind People and sufferers of cerebral palsy who also fly in the tunnel is absolutely wonderful.
The starting age is 3 years old with no upper limit.
So why not give it a go and find a new experience.
https://www.youtube.com/watch?v=MXve82DQe30&t=290s
From her loving husband
My wonderful wife Glen Mills who will be 83 in February has to date flown 132 minutes in the wind tunnel at iFLY Manchester.
Glen has Multiple Sclerosis along with a number of health issues
but this does not stop her enjoying her once a week visit to fly.
The pleasure this gives her and the feeling of being free is immense.
The instructors are so patient and the support from the staff is wonderful.
So you can imagine we meet many people from all walks of life,from first time fliers to return flyers as well as pros along with sky divers polishing their skills.
To meet amputees, blind People and sufferers of cerebral palsy who also fly in the tunnel is absolutely wonderful.
The starting age is 3 years old with no upper limit.
So why not give it a go and find a new experience.
https://www.youtube.com/watch?v=MXve82DQe30&t=290s
From her loving husband
---