iFLY Indoor Skydiving at Bear Grylls Adventure

Monday–Wednesday: Closed
Thursday: 11:30 AM–5 PM
Friday: 11:30 AM–5 PM
Saturday: 9 AM–6 PM
Sunday: 9 AM–5 PM
Subscribe
Review Now
iFLY Indoor Skydiving at Bear Grylls Adventure Overview
---
Olly Murs Visits The Bear Grylls Adventure
Are you ready for an adventure of a lifetime? Look no further than iFLY Indoor Skydiving at Bear Grylls Adventure! Our brand-new wind tunnel is now open in Birmingham and it's the perfect place to experience the thrill of skydiving without having to jump out of a plane.
With iFLY Indoor Skydiving, you can feel the adrenaline rush that comes from freefalling through the air at over 160mph – all from the safety and comfort of our wind tunnel.
Our experienced instructors will provide you with all the necessary training, then help guide you through your skydiving session as you soar through our state-of-the-art facility. Plus, we offer a variety of packages for groups and individuals alike so everyone can share in this once-in-a-lifetime experience.
Booking indoor skydiving at Bear Grylls Adventure means you'll get unlimited access to our Royal Marines-inspired Assault Course. Plus, book any of the other incredible experiences available to make it a truly unforgettable day out. Where else can you fly in a wind tunnel, climb at an indoor climbing wall, or scuba diving with sharks all in one day?!
So don't miss out – come join us at iFLY Indoor Skydiving at Bear Grylls Adventure in Birmingham today!
iFLY Indoor Skydiving at Bear Grylls Adventure Flyer Information
---
The Indoor Skydiving Experience
The entire first time flight experiences take roughly 1-2 hours. After arriving and checking in, you take part in a personalized training session before gearing up to fly. During your flights your instructor teaches you to fly your body. You take turns flying one at a time with other first time flyers.
What is Indoor Skydiving Video
What is Indoor Skydiving? - How & Where to fly!
Indoor Skydiving Gear & Training
You will be provided with all the equipment you need. This includes a jumpsuit, helmet, goggles and earplugs. Check out our
Gear Guide
if you're interested in taking your own equipment with you.
Age Limit
Flyers must be at least 8 years old.
Weight Limit
114 kg max
You should not fly if you are pregnant or have previous shoulder dislocations.
Pricing
For first time flights we recommend between 2 and 6 minutes of flight time per person. This gives you enough time to understand the basics of flying your body and is plenty of time for a great experience. For more pricing information, read our
pricing article
.
Facility Offereings
Group/Event Hosting
Party Rooms
Conference Facilities
Catering Available
Educational Programs
FAQs
Wind Tunnel Information
---
Instructor Rating System
Manufacturer
Tunnel Type
Recirculating
Open Since
Sep, 2018
Flight Chamber Style
Round Wall-to-Wall
Flight Chamber Diameter
12ft (3.7m)
Flight Chamber Height
N/A
Top Wind Speed
N/A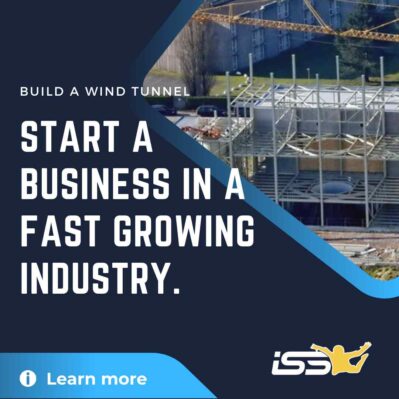 News & Articles Related to iFLY Indoor Skydiving at Bear Grylls Adventure
---
No News Updates or Articles for this location.
iFLY Indoor Skydiving at Bear Grylls Adventure Competitions & Events
---
No Upcoming Camps, Competitions or Other Events
If you know of an upcoming event at this or any location, please submit it through our event submission form
Tunnels Near iFLY Indoor Skydiving at Bear Grylls Adventure
iFLY Indoor Skydiving at Bear Grylls Adventure Reviews