iFLY Detroit Overview
---
iFLY Detroit is a 14-foot (4.3 m) recirculating tunnel that opened in Novi, Michigan in July 2021. This Generation 9 SkyVenture model tunnel is located at the former site of the Novi Expo Center, now called the Adell Center, along with a Planet Fitness, Carvana, and Texas Roadhouse, among other destinations.
iFLY Detroit is one of the newest wind tunnels in the United States. It is both the only place to go indoor skydiving in Detroit and the first and only wind tunnel in the entire state of Michigan. It is located approximately 35 minutes northwest of downtown Detroit, just south of the I-96.
iFLY Detroit Flyer Information
---
The Indoor Skydiving Experience
The entire first time flight experiences take roughly 1-2 hours. After arriving and checking in, you take part in a personalized training session before gearing up to fly. During your flights your instructor teaches you to fly your body. You take turns flying one at a time with other first time flyers.
What is Indoor Skydiving Video
What is Indoor Skydiving? - How & Where to fly!
Indoor Skydiving Gear & Training
You will be provided with all the equipment you need. This includes a jumpsuit, helmet, goggles and earplugs. Check out our
Gear Guide
if you're interested in taking your own equipment with you.
Age Limit
Flyers must be at least 3 years old.
Weight Limit
Participants must weigh less than 300 pounds.
Anyone between 260 and 300 pounds must bring this to the attention of an representative at this location as additional restrictions and instructor scheduling limitations may apply.
You should not fly if you are pregnant or have previous shoulder dislocations.
Pricing
For first time flights we recommend between 2 and 6 minutes of flight time per person. This gives you enough time to understand the basics of flying your body and is plenty of time for a great experience. For more pricing information, read our
pricing article
.
Facility Offereings
FAQs
Wind Tunnel Information
---
Instructor Rating System
Manufacturer
Tunnel Type
Recirculating
Open Since
2021
Flight Chamber Style
Round Wall-to-Wall
Flight Chamber Diameter
N/A
Flight Chamber Height
N/A
Top Wind Speed
N/A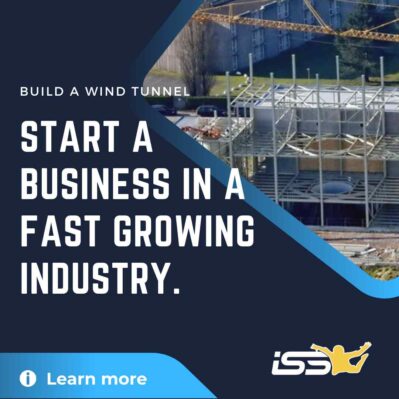 News & Articles Related to iFLY Detroit
---
iFLY Detroit Competitions & Events
---
No Upcoming Camps, Competitions or Other Events
If you know of an upcoming event at this or any location, please submit it through our event submission form
Tunnels Near iFLY Detroit
iFLY Detroit Reviews
---
Awsome need now
Nickname
:
Fly high Michelle
Review Date
: August 23, 2021

5
/
5
Stars
I have done the indoor skydiving several times in Vegas and Tennessee, so excited going to have one close to home! This is a blast!!!!!! Cannot wait, hurry please get this open
---
Fun!
Nickname
:
TheTexan
Review Date
: March 15, 2020

5
/
5
Stars
I went in Texas and enjoyed it!
Can't wait for this one!
I went in Texas and enjoyed it!
Can't wait for this one!
---
Excellent first flight
Nickname
:
P. B.
Review Date
: August 19, 2019

5
/
5
Stars
It was lots of fun tried it in Florida you feel so light as a feather it was Great can't wait till it opens in Michigan. I am there.
---
We NEED this!
Nickname
:
KyleJames
Review Date
: June 27, 2019

5
/
5
Stars
We need this like now! I would be here once a month flying.
---
Hell Yeah! Now I don't have to move to Chicago!
Nickname
:
NOVA
Review Date
: September 26, 2018

5
/
5
Stars
When I went in Chicago I enjoyed it but was sad to not have one at home to go to now things have changed YAY!!
---
IFly
Nickname
:
J. Carter
Review Date
: June 21, 2018

5
/
5
Stars
I tried this in Florida...sooo much fun!
---