News
First Indoor Skydiving Facility in Macau Now Open
GoAirborne is now the first and only indoor skydiving wind tunnel in the lively Chinese resort city.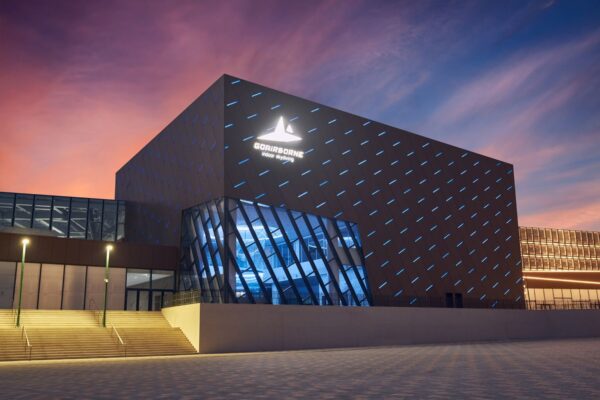 July 23, 2021
Owen Clarke
As of July 17th, Macau's first indoor wind tunnel has opened to the public. Housed in the Lisboeta Macau resort and entertainment complex in Cotai, the GoAirborne skydiving chamber is competition standard, 15 meters (49 ft) tall by 4.3 meters (14 ft) wide.
The wind tunnel is open to all ages 4 and up. Powered by twin turbine fans, the tunnel sports a max airflow velocity of 270 km/h (168 mph) contained within 3-layer laminate glass walls.
In addition to a variety of options for first-time flyers, the new GoAirborne facility also offers one-on-one training for more experienced flyers, including personalized analysis and briefing sessions, private flight time with a coach, and after-flight debriefs and performance reviews.
Many of Lisboeta Macau's attractions have yet to open due to COVID-19 concerns. However, along with the GoAirbone chamber, the complex is home to ZIPCITY, billed as "world's first audio-visual zip-line attraction and the Asia-Pacific's first urban zip-line," which opened on July 17th as well.
The ZIPCITY line is 388 meters (1,273 ft) long, making it the 3rd longest urban zipline in the world (the Xline Zipline in Dubai takes first place, with a length of 1,000 meters [3,281 ft]). The zipline is operating day and night, and starts from a height of 60 meters (197 ft). A "Night Market" in Lisboeta is also now open to the public, situated next to a replica of the iconic floating casino known as the Macau Palace, and more attractions are soon to open.
Macau is well known for its gambling tourism. The city (which is also a Chinese "special administrative region") has a gambling industry seven times larger than that of Las Vegas, Nevada, as well as one of the highest per capita incomes in the world.
Macau is also notable as the most densely populated city in the world (circa 2018), with a population of 631,636 in an area spanning merely 30 square kilometers (12 sq. mi). It is also known around the world as a resort destination and is among China's most visited cities. Thus, it's quite surprising that GoAirborne is Macau's first wind tunnel, and there are surely more to come.
The GoAirborne indoor skydiving center is now open from Thursday to Sunday, 2:00 pm to 10:00 pm.
GoAirborne
R99, 1st Floor, Shopping Mall, Lisboeta Macau
Rua Da Patinagem, Cotai, Macau
Published: July 23, 2021 | Last Updated: January 16, 2023
Written by,
Owen Clarke
Owen Clarke
is an American action sports and adventure travel journalist. In addition to serving as an executive editor at Indoor Skydiving Source, he is an editor-at-large for
Climbing
magazine and lead writer for the adventure guiding outfitter
Benegas Brothers Productions
. He also writes for Backpacker, Outside, SKI, and Trail Runner, among other publications.
Don't miss an update!
Join our mailing list for the latest indoor skydiving updates delivered directly to your inbox.
"*" indicates required fields