Indoor Wingsuit Flying Stockholm

Indoor Wingsuit Flying Stockholm Overview
---
Ready for an adrenaline-pumping experience? Indoor Wingsuit Flying Stockholm is the place to go to learn how to fly for real! This one-of-a-kind wingsuit simulation wind tunnel features a patented clear flying chamber that can adjust its angle, allowing participants to fly just like they would in a regular BASE jump or skydive. The tunnel is 16.5 ft wide and 33 feet long giving plenty of room to perform maneuvers and hone in your skills.
History of the Tunnel
In the 1930s Sweden created the National Aeronautical Research Institute and with the goal of testing their combat aircraft, they developed the low-speed tunnel 1, also known as, LT1. The tunnel was ready by the 40s and began operating almost 24 hours per day.
After more than 60 years of successful operation, the national defense institution stopped using the facility and in 2012 it went up for auction.
A couple of highly experienced skydivers, Peter Georén and Anton Westman, got wind of the auction and started dreaming up ideas of turning the tunnel on its side in a vertical position and using it to simulate skydiving freefall. Time passed and it was in 2015 that Westman had the idea to have a tunnel that was neither horizontal nor vertical, but rath an angled wind tunnel that would allow people to fly with wingsuits.
In 2016 they were joined by Johan Strömberg and Jonas Tholin and the four of them began testing and designing a facility that could actually make this dream a reality.
After the development of several safety systems and a lot of experimentation, in September 2017 they had finally created a tried and tested product that the public could also come and experience. And so Indoor Wingsuit Flying Stockholm was born!
The Indoor Wingsuit Flying Experience
After checking in you'll be given a training session where you'll learn the basics about wingsuit flying as well as some hand signals so that you can communicate inside the tunnel. Things can get kinda noisy in there so talking isn't really an option.
Then, once your instructor thinks you're ready to go, you'll be provided with a wingsuit, helmet, and earplugs and it will be time to head through to the tunnel. The airspeed inside the wind tunnel can be adjusted, but participants should expect to be flying at speeds of 90-130 km/h.
The guys at Indoor Wingsuit Flying Stockholm have developed a safety system that makes it totally safe for beginners. If it's your first time, you'll be strapped into a pully system that lets you enjoy the experience of flying but stops you from losing control and hitting into one of the walls. The tunnel is also covered in padding to make it extra safe for everyone taking part.
After you finish your flight, your instructor will give you a debrief and give you some pointers to help you to fly better on your next visit.
Who Can Fly at Indoor Wingsuit Flying Stockholm?
Almost anyone can fly at Indoor Wingsuit Flying Stockholm but there are a few requirements that should be considered:
There is a minimum age of 7 and a minimum height of 120 cm.
The maximum weight limit is 120 kg.
If you have had any previous problems with your neck, back, or shoulders then it is not recommended that you fly. At the very least, you should consult with a doctor before booking.
It is not suitable for pregnant women.
If you have an existing heart condition you should consult with a doctor before flying.
Not suitable for anyone with a pacemaker.
Learn to Fly at Indoor Wingsuit Flying Stockholm
So what are you waiting for? Indoor wingsuit flying is a safe and fun experience for all ages. The facility can even accommodate private parties, corporate events, and team-building sessions. Book your indoor wingsuit session today for the experience of a lifetime!
Opening Hours
Monday: 9 AM–8 PM
Tuesday: 9 AM–8 PM
Wednesday: 9 AM–8 PM
Thursday: 9 AM–8 PM
Friday: 9 AM–10 PM
Saturday: 9 AM–10 PM
Sunday: 9 AM–8 PM
Subscribe for Updates
Review Now
Indoor Wingsuit Flying Stockholm Flyer Information
---
Pricing
Fly Wingsuit – 3 mins: 795 SEK
Fly Wingsuit – 5 mins: 1095 SEK
Fly Wingsuit VR – 3 mins: 995 SEK
Fly Wingsuit VR – 5 mins: 1295 SEK
Fly Wingsuit VR – 7 mins: 1595 SEK
Become a Wingsuit Pilot course: 4980 SEK
Facility Offerings
Age Limit
7 years or older.
Weight Limit
120kg.
You should not fly if you are pregnant or have previous shoulder dislocations.
FAQs
News & Articles Related to Indoor Wingsuit Flying Stockholm
---
No News Updates or Articles for this location.
Videos
---
Photos
---
Indoor Wingsuit Flying Stockholm Reviews
Wind Tunnel Information
---
Instructor Rating System
Manufacturer
Tunnel Type
Special Design
Open Since
Sept, 2017
Flight Chamber Style
No Walls
Flight Chamber Diameter
16.5ft (5.03m)
Flight Chamber Height
N/A
Top Wind Speed
N/A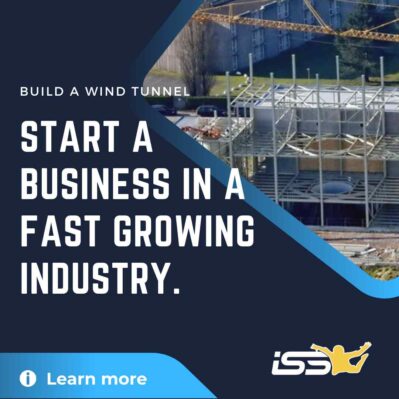 ---
Indoor Wingsuit Flying Stockholm Competitions & Events
No Upcoming Camps, Competitions or Other Events
If you know of an upcoming event at this or any location, please submit it through our event submission form
---
Recommended Articles
---
Tunnels Near Indoor Wingsuit Flying Stockholm
---