Indoor Skydiving Viernheim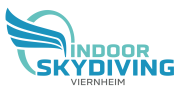 Indoor Skydiving Viernheim Overview
---
Skydiving is often considered a once-in-a-lifetime experience. But what if you could experience that thrill every time you wanted, all year round? That's the promise of Indoor Skydiving Viernheim, a unique facility in Germany that allows visitors to feel the rush of skydiving in a safe and controlled environment – no plane or parachute required.
Located in Viernheim, just a short drive from Frankfurt, Indoor Skydiving Viernheim is quickly becoming a must-visit destination for adrenaline-seekers and those looking for a unique and exciting activity. The facility offers free parking, and all equipment needed is provided, making it an accessible and affordable experience for all.
About Indoor Skydiving Viernheim
The modern, state-of-the-art tunnel at Indoor Skydiving Viernheim is the centerpiece of the facility. Opening in November 2021, it became the second tunnel to be manufactured and operated by Indoor Skydiving Germany. Their first tunnel, Indoor Skydiving Bottrop opened in 2009 and features a much older, polygon glass flight chamber design.
This newer, more modern facility boasts some impressive features, including a single fan recirculating tunnel with active cooling and wind speed control. This technology allows for speeds of up to 210km/h and dimensions of 13 feet (3.96 meters) wide and 15 meters of vertical flying space.
But perhaps the most impressive feature for visitors is the panoramic views provided through the first 6 meters of the glass-enclosed flight chamber. Participants can really feel the height as they look outside the tunnel and spectators get to enjoy the action from the lounge area.
One of the biggest advantages of Indoor Skydiving Viernheim is the year-round operation. Unlike outdoor skydiving, which is often weather-dependent, the facility uses recirculating wind tunnel technology to recirculate the air, allowing for year-round operations.
This also makes for lower noise levels outside the facility and hardly noticeable turbulence inside the tunnel, making it suitable for both entertainment and professional skydivers. In fact, many professional skydivers use the facility as a training ground to perfect their techniques.
Location
Indoor Skydiving Viernheim is the only tunnel in Hessen and is just a 50-minute drive from Frankfurt. It's located next to the biggest shopping mall in the region and has a very good connection to the motorways and public transport. There is free parking in front of the building.
Who Can Fly at Indoor Skydiving Viernheim?
Accessing indoor skydiving is easier than outdoor skydiving and has fewer requirements too. At Indoor Skydiving Viernheim, flyers can be as young as four years old with no upper age limit and a weight limit of 120kg. With the help of an experienced instructor, even novices can take to the air and experience the thrill of flight.
If you have any medical conditions such as heart, neck, or back problems, you should consult with a doctor before booking.
What to Bring
All of the necessary equipment is provided, including a jumpsuit, helmet, earplugs, and goggles.
Make sure to wear comfy clothes and some lace-up training shoes.
How Much is Indoor Skydiving Viernheim?
Indoor Skydiving Bottrop provides a range of packages that cater to various preferences and budgets:
For beginners, packages begin at 69€ for 2 flights and go up to 159€ for 6 flights. Group packages lower the price even more.
Want to improve your body control within the tunnel? Our courses with personalized coaching may be right for you. Prices start at 219€ for 10 flights.
For more details, check out the Pricing section below.
Book You Indoor Skydiving Experience Today
If you're considering booking an indoor skydiving experience, look no further than Indoor Skydiving Viernheim. It offers all the thrills of outdoor skydiving, with the added bonus of being a year-round activity. With no previous experience necessary and all equipment provided, it's an accessible and affordable experience for all ages. So why not plan a visit today and experience the rush of indoor skydiving for yourself? We promise it will leave you wanting more.
Opening Hours
Monday: 10 AM–6 PM
Tuesday: 10 AM–6 PM
Wednesday: 10 AM–8 PM
Thursday: 10 AM–8 PM
Friday: 10 AM–8 PM
Saturday: 8 AM–8 PM
Sunday: 8 AM–8 PM
Subscribe for Updates
Review Now
Indoor Skydiving Viernheim Flyer Information
---
Pricing
First Time Flyers:
2 Flights - 69€
4 Flights - 114€
6 Flights - 159€
Flying with someone else? Book for 2 for better rates. Group and children rates are also available.
Indoor skydiving courses are also available, start with 10 flights for 219€.
Experienced Flyers
Off-Peak 10 Minutes Bulk Rate - 110€
On-Peak 10 Minutes Bulk Rate - 159€
Off-Peak 20 Minutes Bulk Rate - 220€
On-Peak 20 Minutes Bulk Rate - 313€
Off-Peak 30 Minutes Bulk Rate - 325€
On-Peak 30 Minutes Bulk Rate - 475€
Facility Offerings
Age Limit
4 years old
Weight Limit
120kg
You should not fly if you are pregnant or have previous shoulder dislocations.
FAQs
News & Articles Related to Indoor Skydiving Viernheim
---
No News Updates or Articles for this location.
Videos
---
Photos
---
Indoor Skydiving Viernheim Reviews
Wind Tunnel Information
---
Instructor Rating System
Manufacturer
Tunnel Type
Recirculating
Open Since
Nov, 2021
Flight Chamber Style
Round Wall-to-Wall
Flight Chamber Diameter
13ft (4m)
Flight Chamber Height
49.2 ft (15 m)
Top Wind Speed
210 mph (338 km/h)
---
Indoor Skydiving Viernheim Competitions & Events
No Upcoming Camps, Competitions or Other Events
If you know of an upcoming event at this or any location, please submit it through our event submission form
---
Recommended Articles
---
Tunnels Near Indoor Skydiving Viernheim
There are no nearby tunnels.
---