iFLY Melbourne Overview
---
This location is a 3 story 14 foot recirculating model which opened it's doors to the public in October of 2019. The location will serve local first time flyers as well as skydivers and other pro-flyers. iFLY Melbourne is a 14 foot tunnel operated by iFLY World corporate, not by the operator of most other Australian iFLY locations which are operated by the ISA Group.
iFLY Melbourne Flyer Information
---
The Indoor Skydiving Experience
The entire first time flight experiences take roughly 1-2 hours. After arriving and checking in, you take part in a personalized training session before gearing up to fly. During your flights your instructor teaches you to fly your body. You take turns flying one at a time with other first time flyers.
What is Indoor Skydiving Video
What is Indoor Skydiving? - How & Where to fly!
Indoor Skydiving Gear & Training
You will be provided with all the equipment you need. This includes a jumpsuit, helmet, goggles and earplugs. Check out our
Gear Guide
if you're interested in taking your own equipment with you.
Age Limit
Flyers must be at least 3 years old.
Weight Limit
136kg Max. Anyone over 114kg must contact the tunnel before booking.
You should not fly if you are pregnant or have previous shoulder dislocations.
Pricing
2 Flights: $79
4 Flights: $119
10 Flights: $365
3 Flights with VR: $129
For first time flights we recommend between 2 and 6 minutes of flight time per person. This gives you enough time to understand the basics of flying your body and is plenty of time for a great experience. For more pricing information, read our
pricing article
.
Facility Offereings
Group/Event Hosting
Party Rooms
Conference Facilities
FAQs
Ready to Fly!?
Reserve a Flight
Wind Tunnel Information
---
Instructor Rating System
Manufacturer
Tunnel Type
Recirculating
Open Since
Oct, 2019
Flight Chamber Style
Round Wall-to-Wall
Flight Chamber Diameter
14ft (4.3m)
Flight Chamber Height
N/A
Top Wind Speed
N/A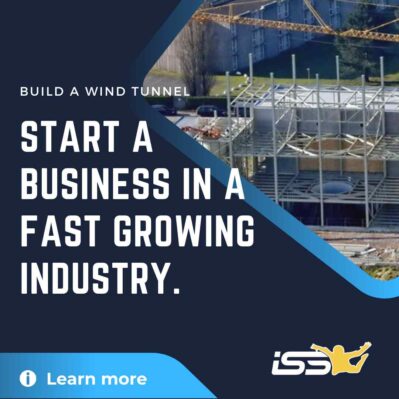 News & Articles Related to iFLY Melbourne
---
No News Updates or Articles for this location.
iFLY Melbourne Competitions & Events
---
No Upcoming Camps, Competitions or Other Events
If you know of an upcoming event at this or any location, please submit it through our event submission form
Tunnels Near iFLY Melbourne
No Other Tunnels Found within a 150 Mile Radius of this Location
iFLY Melbourne Reviews
---
Just NOT worth the cash ! and wait for the $$$ sting at the end.
Nickname
:
Melbourne Flyer
Review Date
: August 25, 2022

1
/
5
Stars
Just not worth the cash! We booked this as a present for a family member, a young lad, always excited to do crazy stuff, sadly we arrived the lady at the counter asked had we watched the video, to which I'd said yes, (I'd not, but hey, I was then asked what certain hand signals meant) to which I couldn't answer, to be told I might have got the old email, anyways a quick 10 min pointless video, and we're away, the package we booked was 2 people 2 flights 1 min each, absolutely the worst package, but hey at $200+ I was working on $50 a min already, gets upstairs, our instructor was a really cool laid back friendly guy, although the actual place feels like a sess Pitt of egos, but all good, so the first flight 1 min you kinda just hover a few feet off a net, nothing really exhilarating but fun, the instructor has hold you for the most part, again it's 60 seconds, not much is really going to happen in that period of time, anyways in the blaring ring and on the 2nd 60 second flight he asks do we want to go up, I genuinely thought it was a comfort thing rather than another sale? As if the 2 mins I'd paid for were it, I'd have been claiming a refund, anyways I agree, and away we go, high fly they call it, basically don't bother unless you are going to take this option, so flight ends and everyone's out, and the dudes now. Asking me for another $40, I was still in the moment but in all fairness we call this an emotional ploy, a little like timeshare OPCs in Europe, anyways not to ruin the 4 mins of fun we'd had I paid, it's a business we fully get that, it's just not very viable, it's the kinda thing if you have a few $100 to throw away and don't mind the fact it's in the middle of nowhere, your loosing half a day for 4 mins of your life, then go for it, to me its a skydive or nothing, again it's way way overpriced to short and run like a cattle market, again our instructor was awesome, I sadly think there's better ways to waste what will end up being a $300 day.
And on further thought I intend to contact my bank Monday to claim the High Flight back as a fraudulent transaction, a guy pointing in the air in a almost deafening wind tunnel does not constitute an agreement of sale? There was zero agreement outside we wanted to pay more, and after reading the reviews it seems the method of price gouging has been a common theme.
It's also worth mentioning the media package we brought was terrrible, the video covers the lower part of the tunnel, but everything else is out of sight, again another aspect of this entire experience that felt overpriced and under invested in.
---
Lino
Nickname
:
Lino
Review Date
: January 26, 2020

4
/
5
Stars
Very professional staff and great experience and really exciting for all age groups ! Everyone goes away keen to do it again !
---
OMG ????
Nickname
:
66special66
Review Date
: December 13, 2018

5
/
5
Stars
I did this in Perth wa and I loved it ?
I want to start lessons
I live in Melbourne so this is great ??
Thank you Ifly bye bye!!
I did this in Perth wa and I loved it ?
I want to start lessons
I live in Melbourne so this is great ??
Thank you Ifly bye bye!!
---
Awesome Time
Nickname
:
Budgie
Review Date
: July 10, 2016

5
/
5
Stars
If you have this up and ready either this year or the next....I am there with bells on for sure. I just did this in the UK and it was totally AWESOME. Loved it so much.
---