Mon - Thu: 12pm to 8pm
Friday: 12pm to 9pm
Saturday: 10am to 9pm
Sunday: 10am to 7pm
Reserve a Flight
iFLY Cincinnati Overview
---
iFLY Cincinnati is a 12-foot (3.7 m) recirculating wind tunnel located in Cincinnati, Ohio. This Generation 8 SkyVenture model opened in August 2019. It is both the only indoor skydiving location in Cincinnati and the only wind tunnel in Ohio.
Located in northern Cincinnati, just off the I-75 in the Wetherington subdivision, this iFLY tunnel is located in the Liberty Center entertainment district. In addition to stores and restaurants, the location is also home to a movie theater, comedy club, and virtual reality center.
iFLY Cincinnati was founded (and is currently run) by Steve Hunt, the brother-in-law of U.S. Army Golden Knights skydiver Corey Hood, who passed away after a brutal mid-air collision at the Chicago Water and Airshow in the summer of 2015. The 32-year-old Hood was a decorated veteran, having served five tours of duty in the Iraq and Afghanistan conflicts and earning multiple awards, including two Bronze Stars. Hunt and Hood had been in negotiations with iFLY to open iFLY Cincinnati together before Hood passed away, and Hunt created a permanent memorial to his brother-in-law at the tunnel location when it finally opened.
Hunt's son, a paraplegic, enjoys indoor skydiving as well. Hunt has regularly noted that this is one of the reasons he is so passionate about indoor skydiving, because it's accessible to people of all abilities.
iFLY Cincinnati Flyer Information
---
The Indoor Skydiving Experience
The entire first time flight experiences take roughly 1-2 hours. After arriving and checking in, you take part in a personalized training session before gearing up to fly. During your flights your instructor teaches you to fly your body. You take turns flying one at a time with other first time flyers.
What is Indoor Skydiving Video
What is Indoor Skydiving? - How & Where to fly!
Indoor Skydiving Gear & Training
You will be provided with all the equipment you need. This includes a jumpsuit, helmet, goggles and earplugs. Check out our
Gear Guide
if you're interested in taking your own equipment with you.
Age Limit
3 Years Old Minimum
Weight Limit
Flyers must be less than 300 lbs.
Flyers over 260 lbs must contact the facility before flying.
You should not fly if you are pregnant or have previous shoulder dislocations.
Pricing
2 Flights: $69.95
3 Flights: $89.95
4 Flights: $111.95
5 Flights: $131.95
For first time flights we recommend between 2 and 6 minutes of flight time per person. This gives you enough time to understand the basics of flying your body and is plenty of time for a great experience. For more pricing information, read our
pricing article
.
Facility Offereings
Group/Event Hosting
Party Rooms
Conference Facilities
Catering Available
Educational Programs
FAQs
Ready to Fly!?
Reserve a Flight
Wind Tunnel Information
---
Instructor Rating System
Manufacturer
Tunnel Type
Recirculating
Open Since
May, 2019
Flight Chamber Style
Round Wall-to-Wall
Flight Chamber Diameter
12ft (3.7m)
Flight Chamber Height
N/A
Top Wind Speed
N/A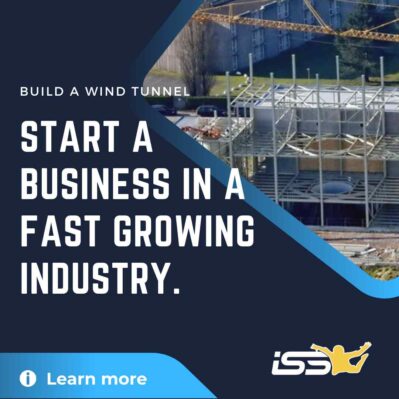 News & Articles Related to iFLY Cincinnati
---
No News Updates or Articles for this location.
iFLY Cincinnati Competitions & Events
---
No Upcoming Camps, Competitions or Other Events
If you know of an upcoming event at this or any location, please submit it through our event submission form
Tunnels Near iFLY Cincinnati
iFLY Cincinnati Reviews
---
Horrible Customer Service !!
Nickname
:
Threatened by Chris -employee
Review Date
: October 19, 2021

1
/
5
Stars
Horrible customer service while attending a birthday party. I have never been verbally assaulted and felt threatened as I did at this place. As a matter of fact Chris thought it was appropriate to call me a stupid bitch it front of my friend and our children. First and last time. We will never come again. The so called female manger was also extremely rude at check in and basically refused to allow my child to take part in the birthday party. We were a few minutes late d/t a death in our family. I would appreciate a follow up with the owner of this facility.
---
Kids had a blast!!!
Nickname
:
BraainsX4
Review Date
: July 15, 2019

5
/
5
Stars
Our kids had a blast today & their instructor was exceptional! 5 stars!
---
Great flying!!
Nickname
:
Future Skydiver
Review Date
: May 28, 2019

5
/
5
Stars
I LOVE IFLY! My husband and I started out going to the tunnel in Chicago. We are THRILLED to have one so close to home! The staff at both IFLY's we have been to have always been helpful, patient, and very knowledgeable. The experience is exciting, especially once you start advancing in skills and get to fly around on your own using maneuvers the instructors have taught! Will be visiting OFTEN! Thanks for providing this experience in Cincinnati!! ❤
---
Thanks Palmer!
Nickname
:
Ishita
Review Date
: May 23, 2019

5
/
5
Stars
I had an amazing experience, thanks to the expert guidance from Palmer. It was a lot of fun and I would recommend doing 3 flights. Also, definitely take the high altitude add on. Thank you again for a wonderful afternoon!
---
Great experience will be returning
Nickname
:
Isaiah
Review Date
: May 11, 2019

5
/
5
Stars
The staff were very friendly and the tunnel was well kept. My instructor Chris was very friendly and a good coach. I will definitely be returning to further my flight skills.
---