Monday: 9 AM–4 PM
Tuesday–Wednesday: Closed
Thursday–Friday: 9 AM–4 PM
Saturday: 9 AM–5 PM
Sunday: 9 AM–4 PM
Subscribe
Review Now
Freefall Xtreme Overview
---
Velocity Valley Freefall Xtreme Rotorua - New Zealand
Freefall Xtreme is the most exhilarating and exciting way to experience indoor skydiving! The wind tunnel at Freefall Xtreme uses powerful fans to generate a sustained airflow of up to 210 km/h, allowing you to hover in mid-air just like a skydiver in free fall. The unique experience gives you the freedom to soar high above the ground, while allowing you to perform flips and spins, with no need for a parachute!
The total experience takes approximately 15 minutes, including full training, safety briefing, changing into flight suit and flying for 1 minute 30 seconds which is longer than a 12000ft skydive freefall. Any age from 5 years old and over 20kgs can join the fun at Freefall Xtreme with a weight limit of 110kgs. Not only that but you can even fly in rain so there's no excuse not to have fun!
For those looking for an unbeatable price, they offer packages so you can get more bang for your buck. Plus they make sure that everyone goes home with amazing memories regardless of how quickly they master tricks such as 360 degree spins! So come along and take advantage of our incredible prices starting from only $55 per person and enjoy flying like never before!
Freefall Xtreme is just one of many amazing attractions at Velocity Valley, the place to go if you want to get your senses tingling. For bungy jumping, jet boat rides, giant bungy swings, and more, visit Velocity Valley!
Freefall Xtreme Flyer Information
---
The Indoor Skydiving Experience
The entire first time flight experiences take roughly 1-2 hours. After arriving and checking in, you take part in a personalized training session before gearing up to fly. During your flights your instructor teaches you to fly your body. You take turns flying one at a time with other first time flyers.
Indoor Skydiving Gear & Training
You will be provided with all the equipment you need. This includes a jumpsuit, helmet, goggles and earplugs. Check out our
Gear Guide
if you're interested in taking your own equipment with you.
Age Limit
Minimum 5 years old.
Weight Limit
Minimum 20kg. Maximum 110 kg.
You should not fly if you are pregnant or have previous shoulder dislocations.
Pricing
For first time flights we recommend between 2 and 6 minutes of flight time per person. This gives you enough time to understand the basics of flying your body and is plenty of time for a great experience. For more pricing information, read our
pricing article
.
Facility Offereings
FAQs
Wind Tunnel Information
---
Instructor Rating System
Manufacturer
Tunnel Type
Propeller Below
Open Since
2002
Flight Chamber Style
Padding No Walls
Flight Chamber Diameter
12ft (3.7m)
Flight Chamber Height
N/A
Top Wind Speed
137 mph (220 km/h)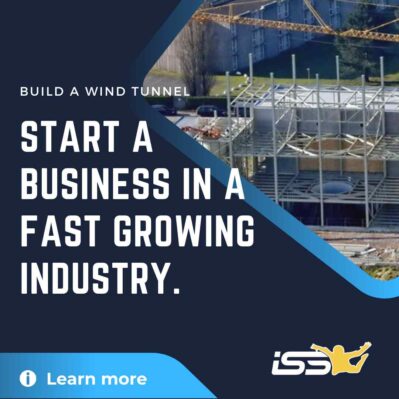 News & Articles Related to Freefall Xtreme
---
No News Updates or Articles for this location.
Freefall Xtreme Competitions & Events
---
No Upcoming Camps, Competitions or Other Events
If you know of an upcoming event at this or any location, please submit it through our event submission form
Tunnels Near Freefall Xtreme
No Other Tunnels Found within a 150 Mile Radius of this Location
Freefall Xtreme Reviews