Monday–Wednesday: Closed
Thursday: 2 PM–7:30 PM
Friday: 12–7:30 PM
Saturday: 9 AM–7:30 PM
Sunday: 9 AM–5:30 PM
Reserve a Flight
Indoor Skydiving Source may receive a commission for bookings.
FlyStation Munich Overview
---
Flystation Munich Opening Ceremony 2 1
FlyStation Munich is a remarkable experience that allows people to experience the thrill of flight in a safe and controlled environment. At the wind tunnel, located in Munich, Germany, you can experience the sensation of free fall from 4000m altitude without ever leaving the safety of our state-or-the-art facility! Built by Tunnel Tech, the wind tunnel has an impressive 4.5-meter diameter and 19.5-meter height which creates the perfect conditions for indoor skydiving.
At FlyStation Munich you will discover a unique world full of adrenaline and adventure. Our facilities are equipped with comfortable lounge areas, video rooms for post-flight review sessions and even a restaurant/café where you can enjoy delicious treats after your indoor skydiving session.
The wind tunnel has controllable temperature settings so it can be enjoyed any time of year by adults and children alike. In addition, our highly trained instructors are always available to provide guidance and support to all users.
At FlyStation Munich we take safety seriously, so everyone is provided with a special suit that includes a helmet with ear protection and gloves to ensure maximum comfort during your skydiving experience.
Come to FlyStation Munich for the ultimate indoor skydiving experience! Enjoy the amazing feeling of free fall, learn how to control your body's movements in midair and even take part in various competitions and events! We guarantee that you won't be disappointed!
FlyStation Munich Flyer Information
---
The Indoor Skydiving Experience
The entire first time flight experiences take roughly 1-2 hours. After arriving and checking in, you take part in a personalized training session before gearing up to fly. During your flights your instructor teaches you to fly your body. You take turns flying one at a time with other first time flyers.
Indoor Skydiving Gear & Training
You will be provided with all the equipment you need. This includes a jumpsuit, helmet, goggles and earplugs. Check out our
Gear Guide
if you're interested in taking your own equipment with you.
Age Limit
Children over 4 years.
Weight Limit
Adults not heavier than 120 kg.
You should not fly if you are pregnant or have previous shoulder dislocations.
Pricing
Adults
2 minutes: €54
4 minutes: €99
6 minutes: €144
10 minutes: €219
15 minutes: €299
30 minutes: €529
Kids and group options available!
For first time flights we recommend between 2 and 6 minutes of flight time per person. This gives you enough time to understand the basics of flying your body and is plenty of time for a great experience. For more pricing information, read our
pricing article
.
Facility Offereings
FAQs
Ready to Fly!?
Reserve a Flight
Wind Tunnel Information
---
Instructor Rating System
Manufacturer
Tunnel Type
Recirculating
Open Since
2017
Flight Chamber Style
Round Wall-to-Wall
Flight Chamber Diameter
14.8ft (4.5m)
Flight Chamber Height
63.3 ft (19.3 m)
Top Wind Speed
186 mph (300 km/h)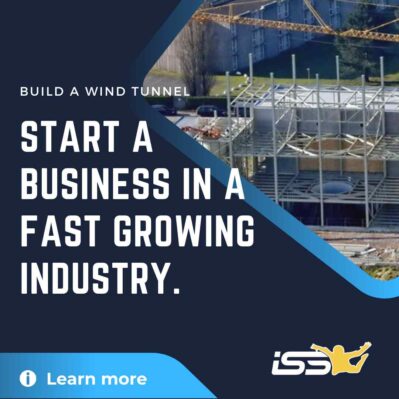 News & Articles Related to FlyStation Munich
---
No News Updates or Articles for this location.
FlyStation Munich Competitions & Events
---
No Upcoming Camps, Competitions or Other Events
If you know of an upcoming event at this or any location, please submit it through our event submission form
Tunnels Near FlyStation Munich
FlyStation Munich Reviews
---
Nice Location!
Nickname
:
AEROland
Review Date
: December 17, 2021

5
/
5
Stars
This windtunnel offers a good price policy, combined with a high standard facility and nice staff. A place to go! :)
---
Great tunnel
Nickname
:
Lopes
Review Date
: February 5, 2018

4
/
5
Stars
Great coachs and staff, positive and fun people. Coachs for multiple levels available on site. Tunnel not fully finished yet but fully functional. Easy to get into by car or public transportation. There's a Subway sandwiches shop nearby but that's about it, but the surroundings look to be expanding and bringing new things.
---