DreamFly Porto Overview
---
Experience the thrilling activity of indoor skydiving at DreamFly Porto! Europe's biggest wall-to-wall outdoor wind tunnel is located just 15min outside of Porto center and it promises an unforgettable experience. Their 3.1m Tornado machine is a powerful yet safe system for all ages and skill levels, allowing you to fly like a professional skydiver in the great outdoors.
DreamFly Porto is one of two tunnels from DreamFly Portugal, with their second facility, DreamFly Lisbon, offering an even larger and more sophisticated system.
Whichever DreamFly tunnel you choose, you can be sure you'll get an unforgettable experience that will truly take your breath away. So grab a group of friends or family members and come along to have fun - we guarantee that you won't regret it!
DreamFly Porto Flyer Information
---
The Indoor Skydiving Experience
The entire first time flight experiences take roughly 1-2 hours. After arriving and checking in, you take part in a personalized training session before gearing up to fly. During your flights your instructor teaches you to fly your body. You take turns flying one at a time with other first time flyers.
Indoor Skydiving Gear & Training
You will be provided with all the equipment you need. This includes a jumpsuit, helmet, goggles and earplugs. Check out our
Gear Guide
if you're interested in taking your own equipment with you.
Age Limit
From 4 year old
Weight Limit
120kg max
You should not fly if you are pregnant or have previous shoulder dislocations.
Pricing
Adults Fly (2 flights, 2') - 49€ | Adults Deluxe Fly (3 flights, 3' + video) - 90€
Kids Fly (2 flights, 2') - 39€ | Kids Deluxe Fly (3 flights, 3' + video) - 70€
Friends Fly (5-11 people, 2 flights each) - 46€ / person
Family Fun (2 adults + 1 child, 2 flights each, 6' total) - 133€
For first time flights we recommend between 2 and 6 minutes of flight time per person. This gives you enough time to understand the basics of flying your body and is plenty of time for a great experience. For more pricing information, read our
pricing article
.
Facility Offereings
FAQs
Wind Tunnel Information
---
Instructor Rating System
Manufacturer
Tunnel Type
Propeller Below
Open Since
Sept, 2019
Flight Chamber Style
Round Wall-to-Wall
Flight Chamber Diameter
10ft (3.1m)
Flight Chamber Height
20 ft (6.1 m)
Top Wind Speed
174 mph (280 km/h)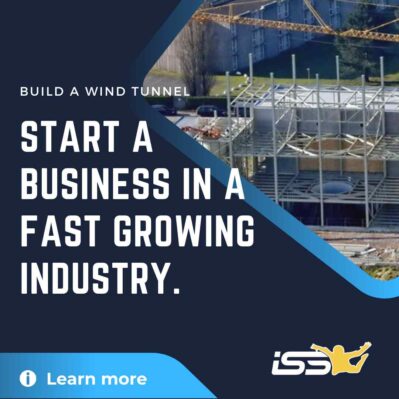 News & Articles Related to DreamFly Porto
---
No News Updates or Articles for this location.
DreamFly Porto Competitions & Events
---
No Upcoming Camps, Competitions or Other Events
If you know of an upcoming event at this or any location, please submit it through our event submission form
Tunnels Near DreamFly Porto
No Other Tunnels Found within a 150 Mile Radius of this Location
DreamFly Porto Reviews
---
Excellent
Nickname
:
Raquel
Review Date
: December 31, 2019

5
/
5
Stars
It was excellent. It was a nice adventure to do with the family. The people working there are lovely and very helpful, they make sure you have fun. Thank you! :)
---