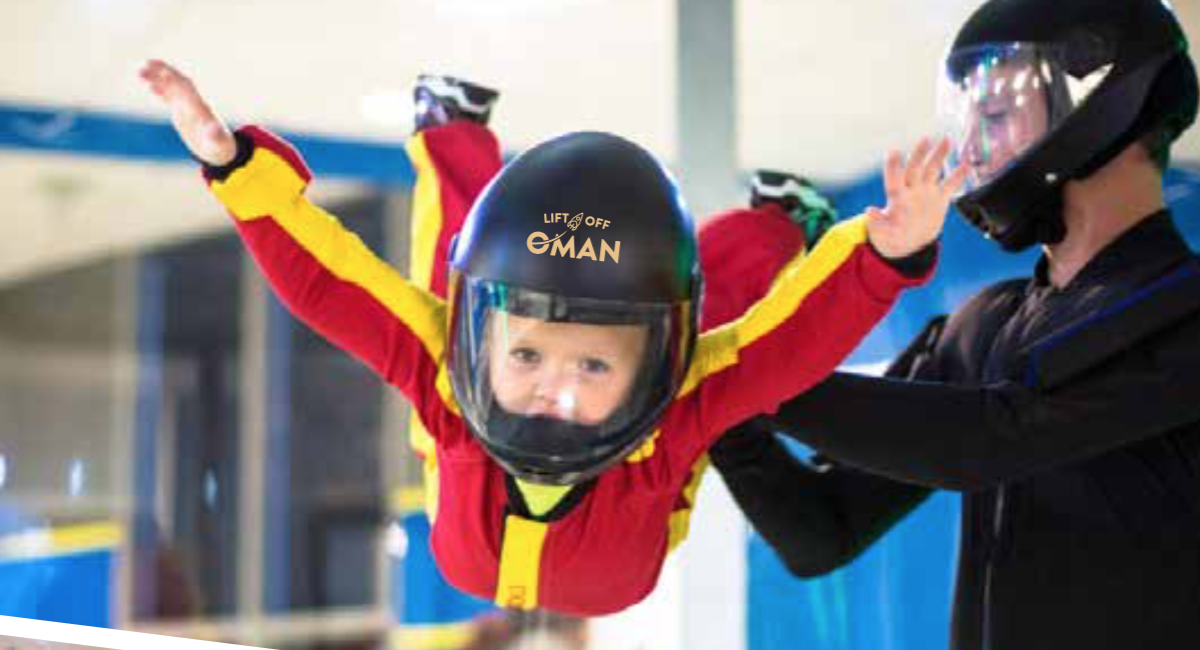 LiftOff Oman Overview
---
This new wind tunnel project is located within a compound of luxury residency, hotels, and a marina with an inside and outside shopping center. The Al Mouj area is also close to a golf course and beaches.
The tunnel is powered by ISG technology and will feature a 6 meter-high glass wall, with top wind speeds of 170 mph!
LiftOff Oman Flyer Information
---
Pricing
Facility Offerings
Age Limit
Weight Limit
You should not fly if you are pregnant or have previous shoulder dislocations.
FAQs
News & Articles Related to LiftOff Oman
---
No News Updates or Articles for this location.
Videos
---
Photos
---
LiftOff Oman Reviews
Wind Tunnel Information
---
Instructor Rating System
Manufacturer
Tunnel Type
Recirculating
Flight Chamber Style
Round Wall-to-Wall
Flight Chamber Diameter
14ft (4.3m)
Flight Chamber Height
N/A
Top Wind Speed
170 mph (274 km/h)
---
LiftOff Oman Competitions & Events
No Upcoming Camps, Competitions or Other Events
If you know of an upcoming event at this or any location, please submit it through our event submission form
---
Recommended Articles
---
Tunnels Near LiftOff Oman
No other tunnels found within a 150 mile radius of this location
---